Jun
24
2021
On Duty with Valerie Gruss: How Technology Enhances Older-Adult Care Across the Globe
A webinar series for alumni, faculty, students and friends of UIC Nursing
June 24, 2021
12:00 PM - 1:00 PM
Location
Virtual via Zoom
Presentation Title
The Future of Aging: How Technology Enhances Older-Adult Care Across the Globe
Presenter
Valerie Gruss, PhD, APRN, CNP-BC, FAAN, director, ENGAGE-IL; director, Interprofessional Education College of Nursing; clinical associate professor, Department of Biobehavioral Nursing Science, UIC College of Nursing
Description
Many of us feel anxious about how we'll care for our parents, extended family and friends as they age. Dr. Valerie Gruss, an associate professor and geriatric researcher, clinician and educator at UIC's College of Nursing, is here to shed some light. She will share a few innovative approaches, from how technology will help train geriatric care clinicians and the general public to how it will help reach those in underserved communities. Join us with your concerns and questions for a glimpse into our near future.
This event is also apart of the UIC Alumni Association's Alumni Exchange program -- a new virtual event series that brings news, knowledge and entertainment to help you learn, grow, explore, connect and even escape from the everyday with a community of UIC alumni and faculty. 
RSVP
Date updated
May 20, 2021
Speakers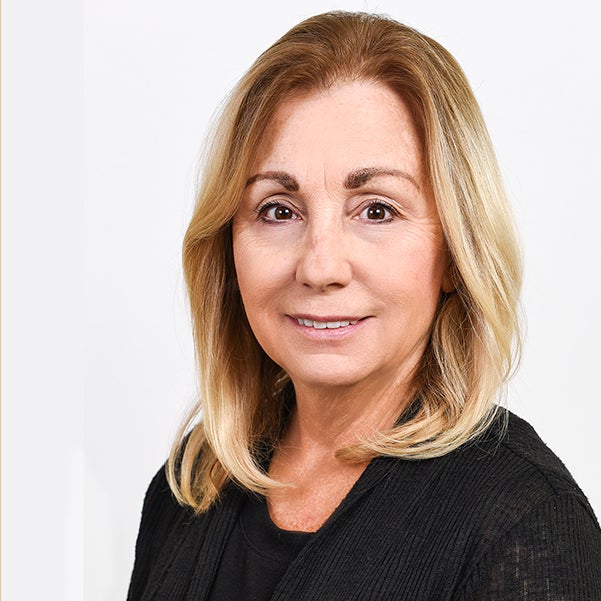 Valerie Gruss, PhD, APRN, CNP-BC, FAAN
|
Clinical Associate Professor, Department of Biobehavioral Nursing Science
|
UIC College of Nursing
Associate professor Valerie Gruss, PhD, CNP-BC, FAAN, an internationally renowned researcher, clinician and educator on the subject of dementia and geriatric health. Gruss is principle investigator and co-director of a second, $3.75 million HRSA Geriatrics Workforce Enhancement Program (GWEP) grant that supports Engage-IL. Engage-IL is a collaborative, interprofessional education and practice initiative that works to enhance care of older adults by: (1) developing training materials for healthcare providers to improve their ability and skills in serving older adults, and (2) to empower patients and caregivers to optimize patient- and family-centered care. Gruss educates clinicians, patients, caregivers and communities about Alzheimer's disease with her downloadable app, Dementia Guide Expert. In 2019, the app received the American Academy of Nursing's elite Edge Runner distinction.