Mission, Vision and Goals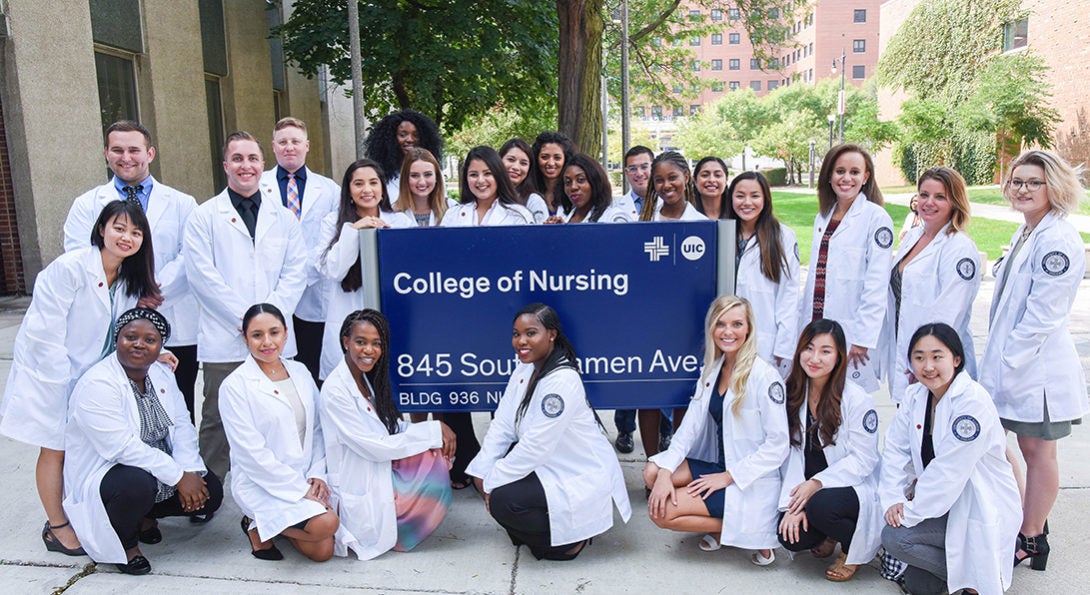 The UIC College of Nursing is guided by these principles.
The MISSION of the College of Nursing at the University of Illinois Chicago is to transform health, healthcare and policy through knowledge generation and translation, and education of future leaders from diverse backgrounds.
Our VISION is to be the preeminent leader in advancing global health and nursing.
Our key GOALS include:
Develop a diverse, collaborative, intellectual community. (Read the college's official statement on equity and inclusion.)
Prepare and enable nurses to lead change to advance local and global health
Develop innovative educational models to accelerate the development of highly competent clinicians and scholars.
Generate knowledge that has a lasting impact on health, healthcare, and policy.
Build faculty excellence in teaching, scholarship, practice and service.
Build staff excellence in administration and delivery of college programs and products.
Maintain financial viability while decreasing dependency on state funds