Cristal Gutierrez: 'A world of difference'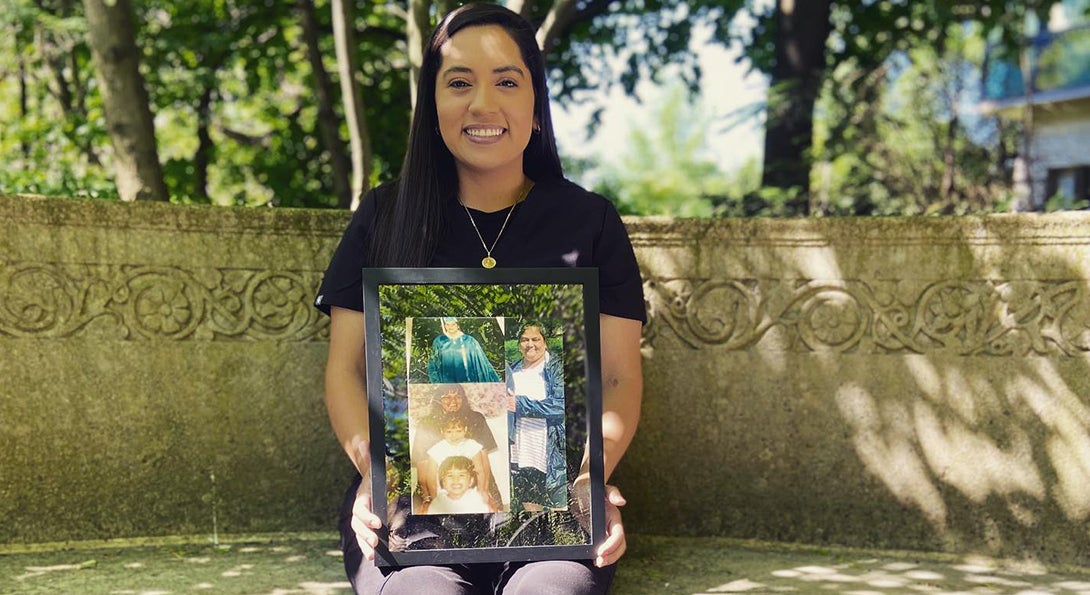 Memorial Health System scholarship helps UIC Nursing student overcome financial challenges, personal heartbreak Heading link
During Cristal Gutierrez' last year of nursing school, her mother's health began to decline. She had a complex mix of medical problems, including epilepsy, Crohn's disease, cardiac disease and renal insufficiency. Gutierrez, BSN '20, a student in Springfield, quit her job so she could spend her spare time traveling to Chicago to help with her mom's care.
A first-generation college student, Gutierrez has three older siblings and relied on that job to pay for school. She says when she found out she was going to receive a scholarship from the Memorial Health System Scholarship Fund, "it made a world of difference."
"[It] took the stress of paying for school needs off my shoulders in a time that I had no other financial means to support my dreams of becoming a nurse," she says.
Gutierrez says her mother's co-morbidities made her a challenging patient. Watching the way various healthcare workers interacted with her mom over the years sparked her interest in becoming a nurse—one who could give compassionate, holistic and evidence-based care to even the most complex patients.
"I grew up watching some nurses work well with my mother, as they tried to understand her needs, and we also encountered some that did not make us feel welcomed or comforted," she says. "Experiencing that with my mom inspired me to become a great nurse and work alongside my own 'difficult' patients and families while they're in their most vulnerable states."
When her mom died in fall 2019—Gutierrez' last year of nursing school—she had to make a difficult decision.
"I could either take a break from school and find a job as a nurses' aid to help my family back home, or continue and finish my last year of college," she says.
She decided to head back to school, and in spring of 2020, she graduated with her Bachelor of Science in Nursing degree. Gutierrez says the scholarship gave her more than financial support; it also gave her an important morale boost.
"I thought of all the people rooting for me—those I knew, and also didn't know," she says. "I could not let all of the people supporting me down."
Modified on December 10, 2020