Alum awarded highest honor for NP preceptors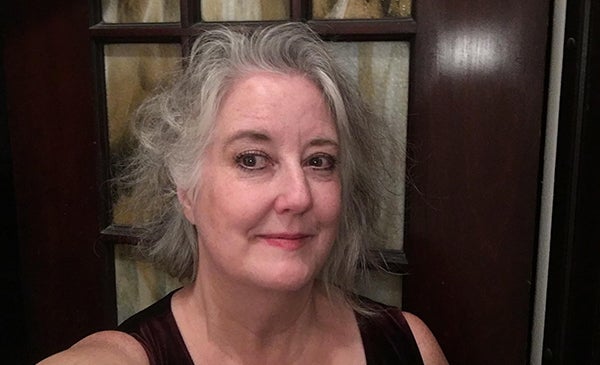 UIC College of Nursing preceptor Norma Rolfsen, MS '03, FNP-BC, was awarded the 2020 Preceptor Gold Star Award, the highest honor for nurse practitioner preceptors conferred by the National Organization of Nurse Practitioner Faculties.
Rolfsen is an advanced practice nurse in HIV care at Mercy Hospital and Medical Center and a national leader in HIV nursing organizations.
In some 15 years as a nurse practitioner, Rolfsen has precepted more than 100 nurses and nurse practitioners. In his letter of support for Rolfsen's nomination, Charles Yingling, DNP '12, MS '05, FNP-BC, FAANP, interim associate dean for practice and community partnerships, wrote that student evaluations of Rolfsen are "effusive," and they frequently reference the "exponential personal and professional growth they experience under her preceptorship."
"She has a unique approach that is nurturing yet challenging, scholarly yet humanistic, and most importantly, overtly caring," Yingling says. "What I have seen repeatedly through the years in Ms. Rolfsen's precepting relationships is how quickly they pivot to mentoring relationships, including co-authoring presentations with students, bringing students into leadership roles in regional and national HIV-focused organizations, and guiding students as they search for their first NP jobs."
Collaborating with UIC Nursing faculty, Rolfsen also helped develop and implement India's first national, HIV-focused advanced practice nursing curriculum at the Bel-Air College of Nursing, where she educated, mentored and precepted India's first HIV clinical nurse specialists.
The award required a letter of support from a student, and in her letter, Irene Yankellow, DNP '19, FNP-BC, wrote: "I want to be Norma Rolfsen when I grow up."
Yankellow added that, in their first encounter, Rolfsen encouraged her to ask her patient for his story.
"The first thing she wanted me to learn was to see the person behind the diagnosis," Yankellow wrote. "She carefully crafted a progressive and meaningful learning experience for me both professionally and personally by deliberately choosing and guiding my experiences."
Rolfsen received the award virtually on April 25 as part of the 2020 NONPF 46th Annual conference, Envisioning a New Era for NP Education.
Modified on September 13, 2020