Associate dean joins UIC delegation at Global Conference on Primary Health Care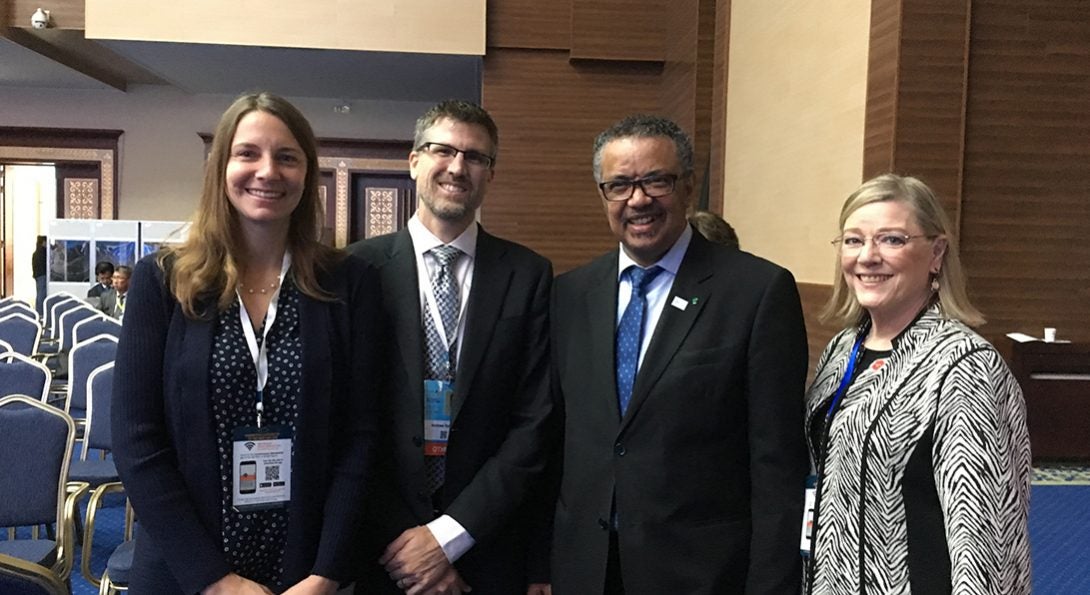 Body copy
Linda McCreary, UIC College of Nursing associate dean for global health, was part of a three-person delegation from UIC to attend the Global Conference on Primary Health Care in Astana, Kazakhstan in October.
The conference was co-hosted by the World Health Organization, UNICEF and the government of Kazakhstan. It was intended as an update and a renewal of commitment to the Primary Health Care approach, which was first outlined at the Alma Ata Conference in Kazakhstan 40 years ago.
Primary Health Care is defined by the World Health Organization as "caring for people, rather than simply treating specific diseases and conditions" through three pathways: empowering communities, policy action, and primary care and essential public health functions as the core of integrated health services.
McCreary, PhD '00, MS '93, BSN '73, RN, FAAN, cited the conference as both an opportunity for the university to show a commitment to Primary Health Care on the world stage and a chance to bring back strategies to address healthcare challenges faced by Chicagoland and rural Illinois populations.
McCreary and the other two delegates from UIC — Dr. Andrew Dykens, associate professor of family medicine and director of Global Health Systems at the College of Medicine Center for Global Health, and Alyson Lofthouse, senior associate director at the School of Public Health Global Health Program – are all representatives of the UIC Global Health Colloquium, which fosters interprofessional collaboration at UIC.
McCreary is also co-director of the Pan American Health Organization/WHO Collaborating Centre for International Nursing Development in Primary Health Care.