Brian M. Stahulak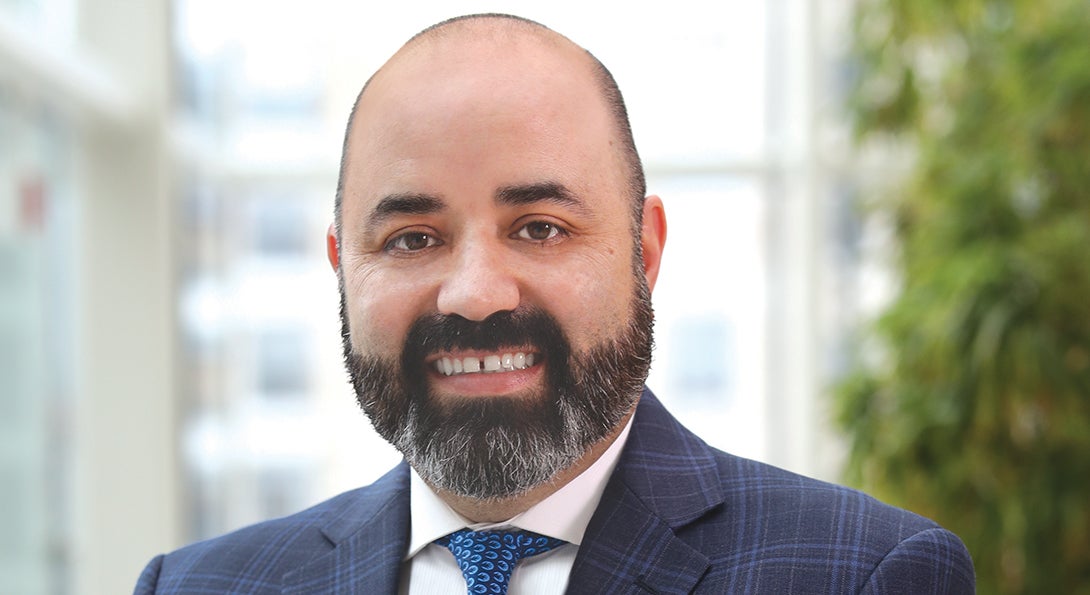 Vice president and chief nursing officer, Ann & Robert H. Lurie Children's Hospital of Chicago
Vice president and chief nursing officer, Ann & Robert H. Lurie Children's Hospital of Chicago Heading link
After graduating from UIC Nursing, Brian M. Stahulak, BSN '97, DNP, MBA, RN, NEA-BC, took his first job at Ann & Robert H. Lurie Children's Hospital of Chicago.
He never left.
Twenty-three years later, he is vice president and chief nursing officer at the premier pediatric hospital. Stahulak was awarded the 2020 UIC Nursing Distinguished Alumnus, the highest honor given to a UIC Nursing graduate.
Leadership was not on his mind as a UIC Nursing student, where, like most students, he was focused on mastering the challenging coursework and clinicals and figuring out what type of nursing he wanted to practice.
"I would have never imagined in nursing school I would be a chief nursing officer," he says.
Still, at Lurie's, contributing to the organization in meaningful ways was important to Stahulak. Right from the start, as a floor nurse on the liver transplant unit, he took on informal leadership roles within organizational committees. When opportunities to advance presented themselves, he took them, becoming a liver transplant coordinator, then clinical manager, then nursing director.
He soon found that leadership roles allowed him to support fellow nurses.
"As much as I enjoyed working with patients and families, I found my strength was working with staff to help support them and provide resources to get the job done."
CNO since 2016, he has prioritized giving a voice to frontline nurses. He hosts open office hours regularly to listen and offer advice. He also routinely rounds on both day and night shifts, and he meets with employees for meals on a quarterly basis (when there is no global pandemic).
"The things directly affecting practice at the frontline are informed by [RNs in the units], not informed by me, someone who is not [practicing] on a regular basis," he says.
Stahulak has also been involved in helping Lurie's renew its Magnet designation–a highly-competitive recognition for nursing excellence—for the fourth and fifth times.
"The nice thing is we're a Magnet organization because of the work we do; we don't do the work we do to get Magnet," Stahulak says. "It really validates the organization's commitment to nursing. There are a lot of places where nurses don't have the same voice, where nurses aren't seen as partners in outcomes and managing the patients. At our organization, nurses are really seen as leaders, and as integral to achieving the overall mission of the organization."
Stahulak credits UIC Nursing with giving him "the foundation to be able to do all the things I've done in my nursing career."
"That level of academic excellence is really what positioned me to be able to handle all the difficult things that came at me in years to come after nursing school," he says.
Modified on May 28, 2020