Carolyn Dystrup: Lifting the burden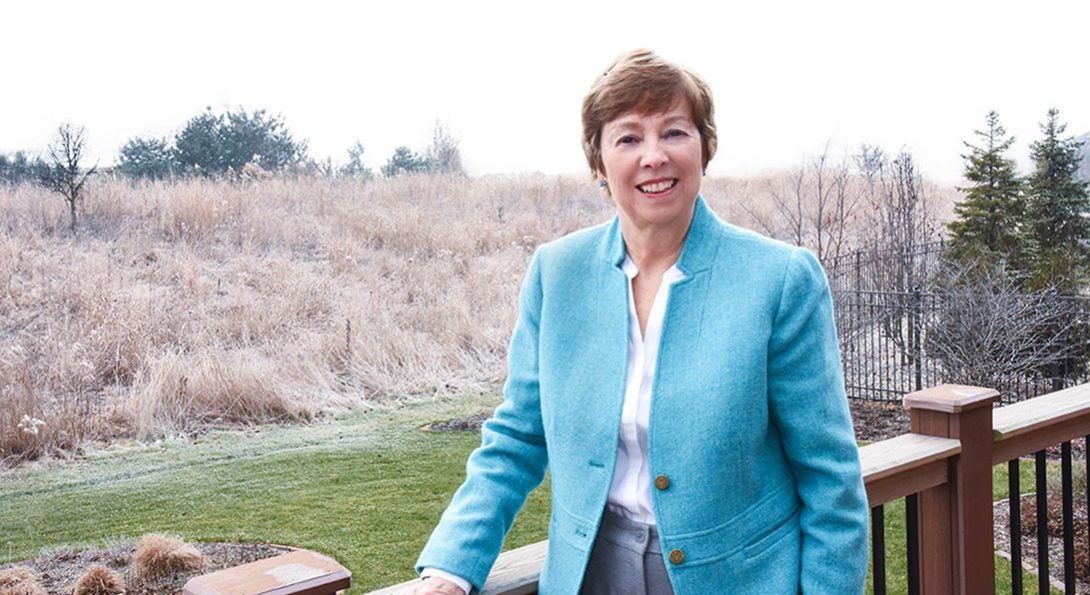 Alumna wants to relieve students' concerns about costs
body copy
Carolyn Dystrup, BSN '70, MS, RN, graduated with her bachelor's degree debt-free. But she realizes many students today are not so lucky.
That's why she decided to create a $25,000 scholarship fund for UIC Nursing students. Her gift, and others like it, are crucial as the college strives to triple the number of students supported with scholarships each year. That's a primary goal for the college under IGNITE: The Campaign for UIC.
"Last year, thanks to scholarship giving, we were able to support 100  students with scholarships, more than ever before," said Steven George, assistant dean for advancement. "But with almost 1,500 students enrolled, there's a lot of room for growth. If the majority of our alumni and friends participate in making gifts to the Annual Fund or our college scholarship funds, we can accomplish this ambitious goal."
He added: "We are especially thankful to Carolyn for leading the way by establishing her own scholarship fund."
Dystrup says she hopes her gift will help students follow through on their goals of completing their degrees. She recalls that she got a stipend of $300 a month when she was a student in Chicago, which helped her cover some of her fees.
"It was a nice addition to help get through those years," she says. "When I finished, I owed nothing in the way of tuition. I was very grateful for that, especially as one of five kids."
Dystrup and her husband moved to Joliet, Illinois, where she got her master's degree from Northern Illinois University and spent her career teaching, including at Joliet Junior College. There, she saw many adult students who struggled to balance school with work.
"They were working part time or full time to pay tuition," she says. "I  thought, 'What a burden to have while you're going through a nursing  program.' It's so important to have help with tuition and not have that stress of saying, 'I don't know how am I going to pay my tuition.'"
Modified on August 15, 2019