Celebrating the Class of 2021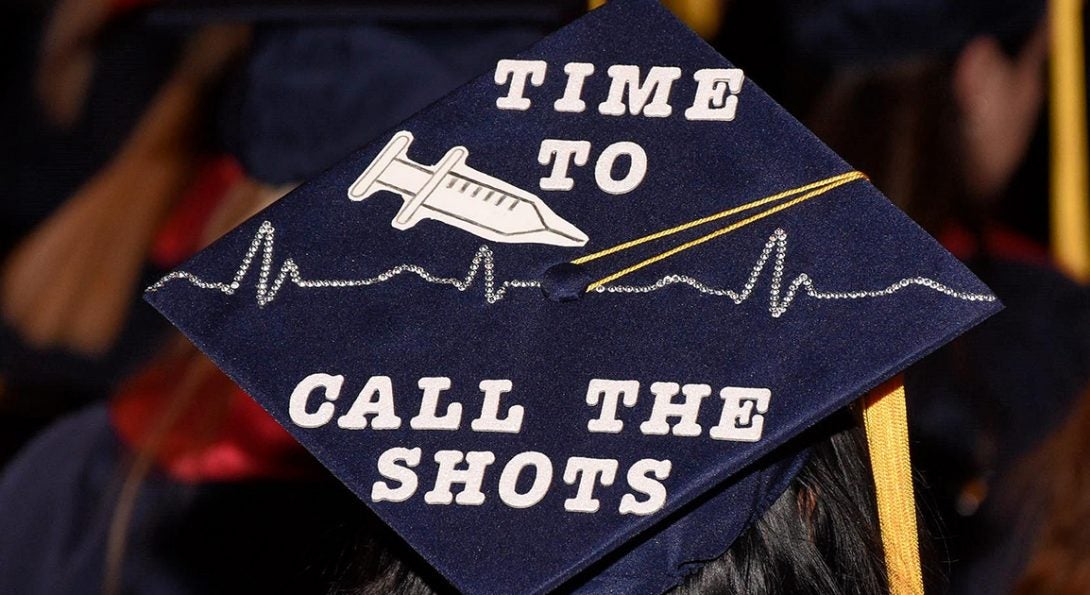 On May 8, the UIC College of Nursing sent another 340 graduates off to join or advance their careers in the field of nursing.
Like in 2020, commencement was a virtual event on account of the COVID-19 pandemic that still threatens large gatherings.
Watching on laptops, phones and TVs, the UIC Nursing Class of 2021 heard messages both congratulatory and motivational as they marked the milestone of graduation with bittersweet emotion.
Guest keynote speaker Patricia Flatley Brennan, PhD, RN director of the National Library of Medicine, identified an affirming aspect of the climate in which the students were graduating.
"One of the few positive outcomes of this coronavirus pandemic is the societal recognition of the contributions of nursing," said Brennan in recorded remarks to the graduates. "So you are entering a world that both needs you greatly and is readily accepting of the contributions you can make."
She also gave the graduates inspiration, asking them to think about students who will graduate into nursing in 20 years or more: "These are the nurses who will be there to bring nursing into the future. What legacy will you leave them? How will you help shape the future nurse? … Can you share your experiences, remove barriers, open pathways of influence, give them shoulders to stand on?"
Graduates were also treated to remarks from the college's 2021 Distinguished Alumna Tonda Hughes. Hughes is professor emerita at UIC Nursing and is now the Henrik H. Bendixen Professor of International Nursing and associate dean for global health at the Columbia University School of Nursing.
"The idea of really following your passion—even though it may not be the most popular thing to do, or even your advisor advising you not to do it—I think that's so important, and has made all the difference in my life," Hughes told graduates in her message.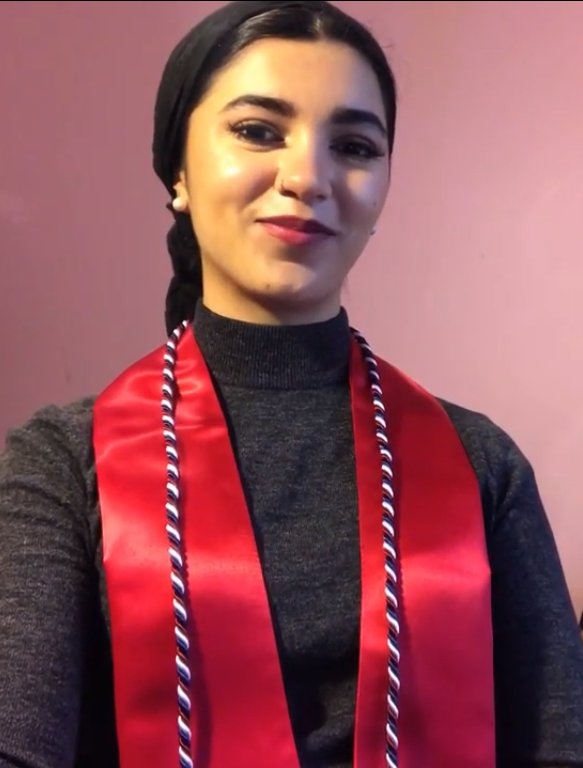 Two student speakers also delivered remarks during the virtual commencement ceremony.
Safia Khan, BSN '21, noted, "We kept going when we felt like the world around us was stopping.
"The adversity that we faced during these difficult times has allowed us to grow into the most steadfast graduating class to enter the healthcare field," said Khan. "We are resilient, we are committed and we are powerful individuals."
Haley Mills, DNP '21, graduating from the college's Quad Cities Campus, was the second student speaker.
"We have encountered more than we could ever have imagined, both as individuals and as a community," Mills said. "We, as students at UIC, have learned how to adapt to extraordinary circumstances, and I believe, as graduates of UIC, we will be resilient leaders in the times that come."
The graduates also heard remarks from University of Illinois System president Timothy Killeen, UIC chancellor Michael Amiridis and Dean Terri Weaver.
The UIC College of Nursing congratulates all graduates of the Class of 2021!
Modified on May 18, 2021