College of Nursing ranks No. 1 for most donors on Giving Tuesday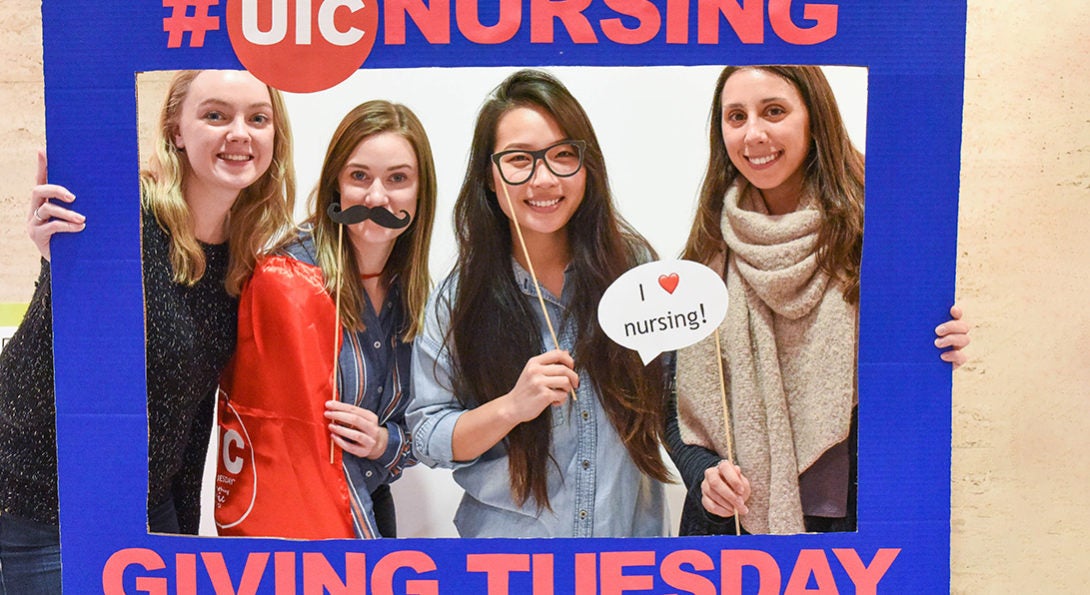 Among campus units, the College of Nursing brought in the largest number of individual donations with around 156. Nearly two-thirds of those were from students.
body copy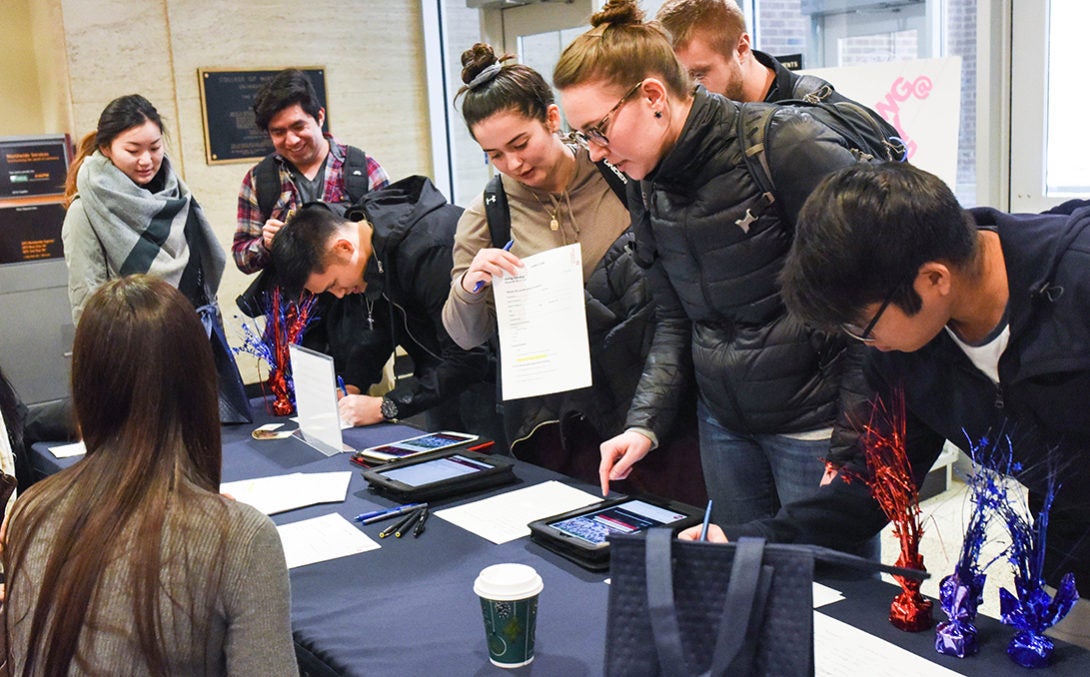 More than 150 donors gave to the UIC College of Nursing as part of Giving Tuesday, making it the campus unit to get the largest number of individual donations for the second year running.
Donations to the college during the annual day of philanthropy on Nov. 27 totaled nearly $19,000, with nearly 100 coming from students. The College of Nursing topped all other campus units in a university-wide "contest" for the most donors – and came in third behind the Colleges of Dentistry and Pharmacy for most dollars.
"It was absolutely amazing to see all of us come together as a community and again rank first place with the most donors for Giving Tuesday," said Aileen Chan, a master's degree student who helped lead Giving Tuesday as president of the Graduate Student Nurses Organization. "Our giving spirit is reflective of who we are as nurses and leaders. We want to pave way for other future nurses to excel."
Chan, who was taking donations at a hot chocolate, cookie and "unselfie" station in the lobby of the UIC College of Nursing Chicago building, said she noticed that students seemed excited to choose where to direct their donation: scholarships, the sim lab renovation or the Annual Fund.
"We had an outstanding Giving Tuesday," said Dean Terri Weaver. "Your support allows us to lead."
Overall, the campaign brought in more than $140,000 to the university (see complete results)
Modified on December 06, 2018