DNP student researcher shows cancer screening guidelines inadequate for high-risk minorities
body copy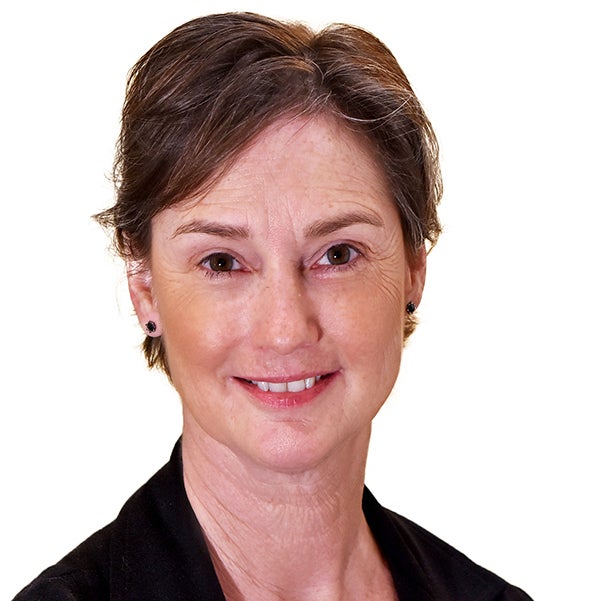 When UI Health nurse practitioner Mary Pasquinelli, MS '14, identified that lung cancer screening guidelines didn't seem to have the desired effect for her patient population, she knew she needed to dig deeper.
Now, data she's collected from a UIC lung cancer screening program provides evidence that national lung cancer screening guidelines, which were developed based on the National Lung Screening Trial (NLST) in 2011 and recommend screening based on age and smoking history, may be insufficient for individuals in underrepresented communities.
The data revealed that, when compared with patients in the NLST, the cohort of patients engaged in a Chicago-based lung cancer screening program had a higher percentage of black (69.6 percent vs. 4.5 percent) and Latino (10.6 percent vs. 1.8 percent) individuals. It also revealed double the number of positive scans (24.6 percent vs. 13.7 percent) and a higher percentage of diagnosed lung cancer cases (2.6 percent vs. 1.1 percent).
Their findings are published in JAMA Oncology. Pasquinelli, a current student in the UIC doctor of nursing practice program, says that the article is intended to be the first in a series aimed at influencing public policy for expanded lung cancer screening criteria.
According to the American Lung Association, African-Americans not only get lung cancer at a higher rate than other groups, but they are also more likely to die from the disease. The ALA reports that African-American men, for example, are 22 percent more likely to die from lung cancer than white men.
Pasquinelli says that the guidelines for lung cancer screening should be examined to see if additional risk factors, like a history of chronic obstructive pulmonary disease and having a close relative with lung cancer or a low education level, among other socioeconomic factors, should be considered alongside age and tobacco use when evaluating a person's eligibility for screening.
"We know screening is effective, but these data show us that we really need to start thinking about more expansive, risk-based screening guidelines, especially if we want to close the gap when it comes to racial disparities in lung cancer outcomes," Pasquinelli said. "Otherwise, continued use of screening guidelines that are skewed toward the white population could actually increase racial disparities in outcomes."
Modified on April 16, 2019