Elizabeth Aquino to lead academic affairs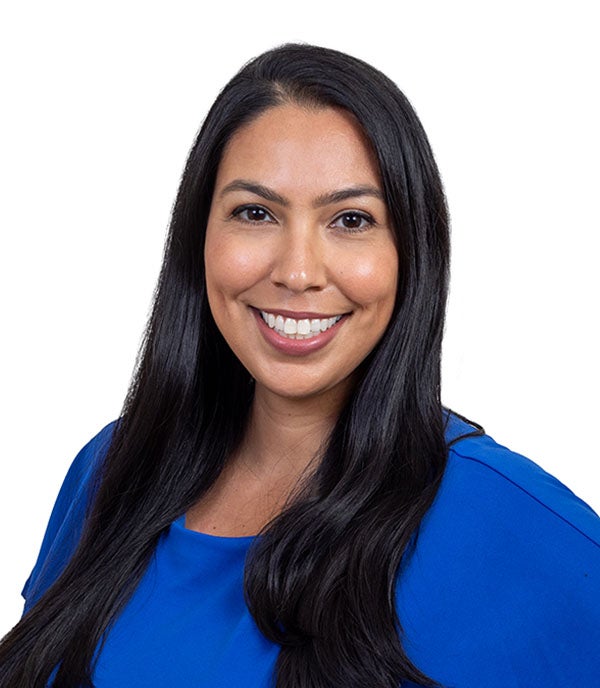 Elizabeth "Liz" Aquino, PhD '13, RN, was named associate dean for academic affairs after a national search.
The appointment – effective August 16 – represents a return "home" for Aquino, who received her PhD from UIC Nursing in 2013. She was most recently an associate professor at DePaul University School of Nursing
"I feel like UIC has always been part of my heart," Aquino says. "It feels like coming back home."
Aquino has been a registered nurse for more than 15 years with clinical experience in surgical-trauma intensive care nursing.
She grew up in Berwyn, Illinois, to a father who moved to the Chicago area from Mexico and a mother from New Mexico. Aquino was a first-generation college student at the University of Illinois at Urbana-Champaign, where she double-majored in biology and psychology.
She earned a master's degree in nursing from DePaul University and, with the encouragement of two faculty members there, enrolled in the Bridge to the Doctorate program at UIC. That program is designed to cultivate the next generation of PhD-educated scholars from backgrounds who are typically underrepresented in science. Her doctoral work at UIC focused on cardiovascular disease risk among Mexican Americans.
Aquino serves as a voice for nurses on local and national boards, including as current president of the American Nurses Association-Illinois. She is past treasurer of the National Association of Hispanic Nurses, past-president of its Illinois chapter, and co-founder of the Society of Latinx Nurses, where she focuses on increasing the pipeline of Hispanic/Latinx nurses.
As associate dean of academic affairs at UIC Nursing, Aquino says she wants to make sure students have the resources they need during their nursing journeys. It's also her goal to help educators at UIC Nursing in their ability to inspire and mentor the next generation of nurses.
"I think what was really appealing was having the opportunity to serve in a leadership role in the college where I could really help to shape and enrich the student experiences here," Aquino says. "Aligned with my service and advocacy, it's an opportunity to help to elevate the nursing profession."
Aquino also serves on the board of trustees of NorthShore-Edward-Elmhurst Health and board of directors for Alivio Medical Center—a federally qualified health center.
Modified on October 18, 2022