Ferrans selected for Distinguished Mentor of Faculty Award
Ferrans is the second UIC College of Nursing faculty member to earn the distinction Heading link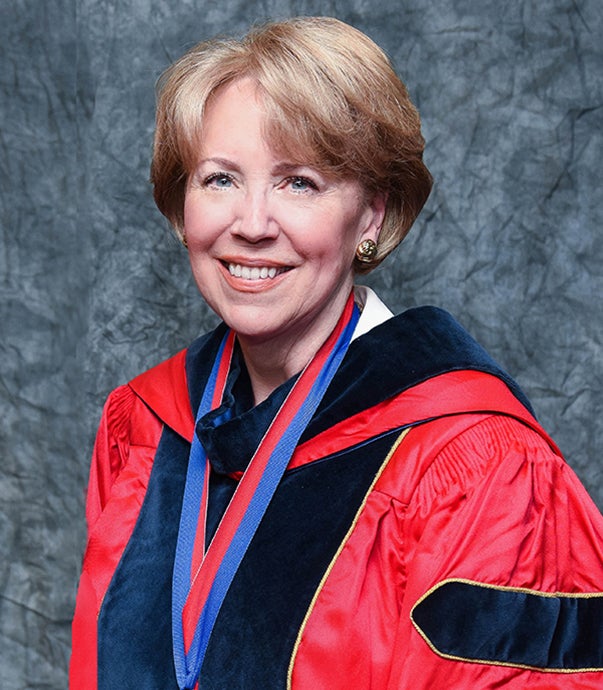 Carol Estwing Ferrans, PhD '85, MS '82, RN, FAAN, Harriet H. Werley Endowed Chair in Nursing Research, was named this year's recipient of the UIC College of Nursing Distinguished Mentor of Faculty Award.
This honor, created to recognize the critical role of mentorship in nurturing future generations of nurse faculty and researchers, was awarded for the first time last year to Martha Dewey Bergren, DNS, RN, NCSN, PHNA-BC, FNASN, FASHA, FAAN, clinical professor and director of advanced population health and healthy system leadership and informatics.
Ferrans' skill and dedication as a mentor is evident in the success of her mentees. They have competed successfully for funding from National Institutes of Health, Robert Wood Johnson Foundation and American Cancer Society. Many have gone on to be professors and administrators at U.S. and international universities. Six are fellows of the American Academy of Nursing.
She also ensures novice researchers take an active role in her own research, including them as co-authors in most of the 100 journal articles and 15 book chapters she has published. Ferrans is known globally for her work on quality of life measures—she is co-creator of the ubiquitous Ferrans and Powers Quality of Life Index—and her research and advocacy on breast cancer rates helped lead to a reduction in the number of African-American women in Chicago who were dying from the disease.
Ferrans says she believes the most important part of mentoring is encouragement because, "success requires such a sustained effort."
The award is selected by committee and given annually to a UIC College of Nursing faculty member who has made an outstanding contribution to faculty mentorship.
UPDATED: A celebration of Ferrans' award, originally scheduled for April 8, has been postponed due to COVID-19 precautions.
Modified on March 23, 2020