Food and Fluids in Labor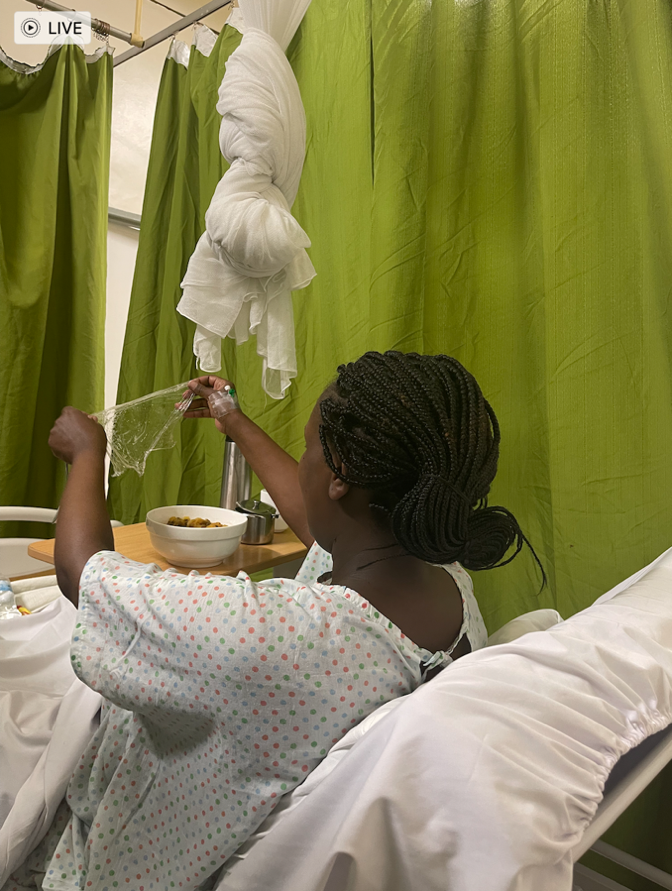 Marya Elliott, BS (Integrated Health Studies) Student
Imagine being a first-time mother in labor for 12 or more hours. You are lying in bed surviving on ice chips, clear fluids, and maybe apple juice. You are starving, but now it is time to push out a baby for one to two hours. Any woman would be exhausted after delivery, but wouldn't a meal or snack help her have more energy to be able to perform something as exhausting as labor and birth? The two doctors in my study abroad program have heard laboring women complain that they were too tired to finish pushing. This situation concerns me because I feel women should be able to make an informed choice of whether they would like to eat or drink during labor.
After being in the Labor and Delivery unit for the first time, I thought it was normal for laboring women to have access to food and fluids while they wait to deliver their babies. However, shockingly, but also not so shocking, my instructor informed me that many women in the United States (US) are not allowed food or snacks in labor because, since the mid-1990s, there was the possibility that the women may aspirate during childbirth while under anesthesia. Medical technology and the use of anesthesia have improved since then, yet guidelines in the US have not changed.
During a clinical in the hospital in Rwanda, this lovely pregnant mother was given a normal lunch, water, and tea like any other patient. I'm not saying women should pound down a few cheeseburgers and fries, but a meal, such as in the photo, could help women have more energy to push when the time comes. There will be resistance from anesthesiologists; what does the current evidence-based research say about the outcomes of giving food to low-risk pregnant women in labor? The World Health Organization recommends oral fluids and food intake for low-risk women during labour.
Marya Elliott is a senior Bachelors of Science student majoring in Integrated Health Studies with a concentration in Health and Science. As a Direct Support Professional, she wants to improve the quality of life for individuals with disabilities and to continue her education to provide high quality care to African American mothers in clinical settings. After graduation, her mission is to obtain her Registered Nurse licensure.
Modified on February 02, 2023