Glorieuse Uwizeye
body copy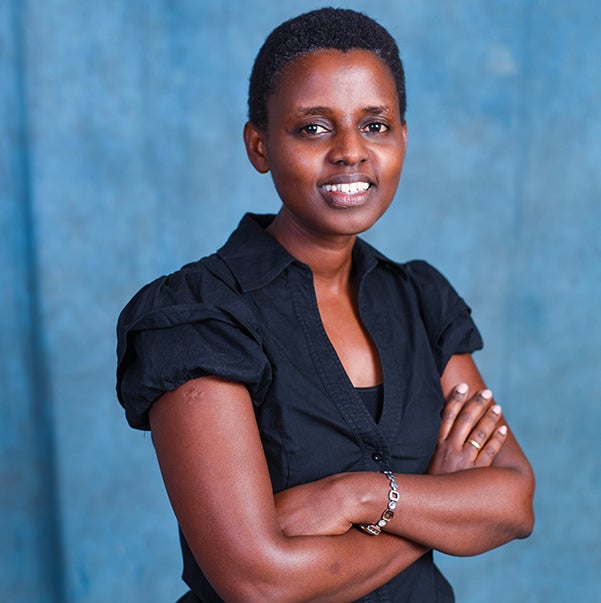 I come from Rwanda, a very small country in central, east Africa, with limited resources. In 1994, there was a genocide in Rwanda that killed about a million people over a period of three months, which I survived.
There was a great need for mental health nurses because of all that had happened in Rwanda. There were so many trauma cases. Medical and health professionals needed to know what to do. I trained as a psychiatric nurse for two years.
When I was working with genocide survivors, I started thinking about advocating for them: Telling their stories and trying to push for any change that could help them get more care. In 2010, I did interviews with women who were raped during the genocide. A big burden for them was having children born of sexual violence. Yes, they were fathered by perpetrators, but most didn't know their fathers and were raised by their mothers. I did a literature review and found out little attention has been paid to their lives, in particular the health outcomes of their lived experience.
For my PhD dissertation, I'm focusing on the mental and physical outcomes of exposure to extreme stress, genocide and genocidal rape. I'm comparing Rwandan young adults born of genocidal rape to those of age- and sex-matched offspring of Rwandan genocide survivors not born of rape – as well as to those not exposed at all to genocide — to see if there is any difference in health outcomes. I'm going to be looking at PTSD, depression, anxiety, mental health, social satisfaction, resilience, body measurements, biomarkers of chronic inflammation and possibly changes in gene function.
I feel so privileged to be at UIC to further develop my research skills, conduct advanced studies, and produce knowledge that could be shared both nationally and internationally. After I get my doctorate, I hope to be able to contribute to the promotion of research in Rwanda and Africa.  There are very few master's-degree trained nurses in Rwanda, and even fewer with PhDs. I want to help others develop skills on how to do research; how to write and connect with the rest of the world.
Modified on April 22, 2019