Head of international health nonprofit named commencement speaker
UPDATED APR. 17: The 2020 commencement for the UIC College of Nursing will take place virtually on May 16.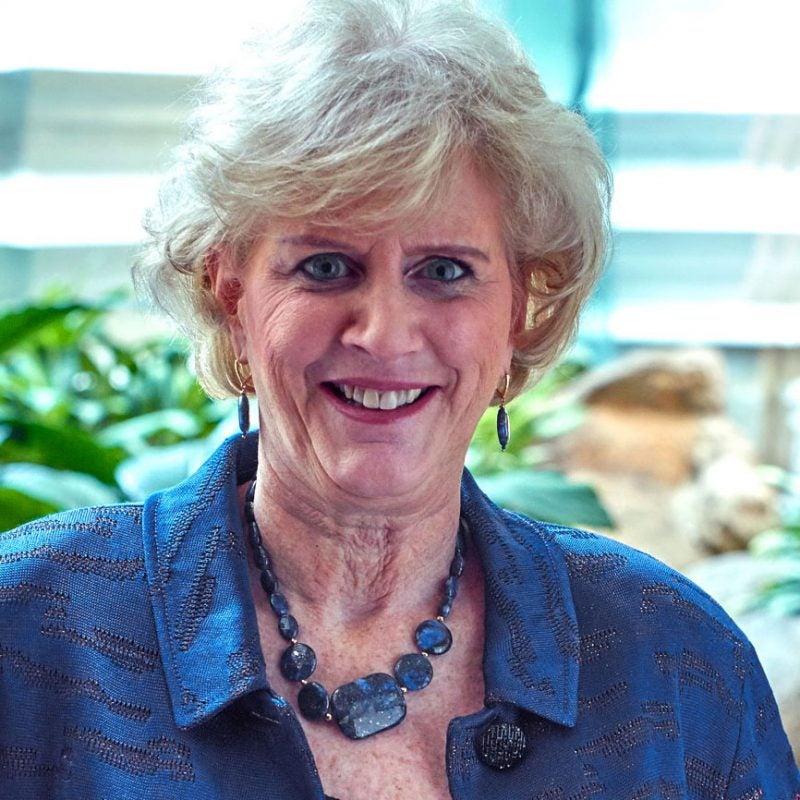 Leslie Mancuso, PhD, RN, FAAN, president and CEO of Jhpiego, an international nonprofit health organization affiliated with Johns Hopkins University, was named the UIC College of Nursing's spring commencement speaker. The ceremony will be held May 11 at 2:30 p.m. in the Credit Union 1 Arena.
Mancuso has led Jhpiego since 2002. Under her charge, the organization has grown exponentially: The budget increased from $5 million to $408 million; the number of public health programs expanded from four to 100; and the number of employees went from 188 to 4,000. Mancuso oversees Jhpiego's longstanding and extensive relationships with international agencies, foreign governments, ministries of health, nursing, midwifery and medical schools, professional associations and local nongovernmental organizations.
Mancuso came to Jhpiego following a 13-year career with Project HOPE, where she served as COO and then Acting CEO.
She holds a joint appointment at the Johns Hopkins University School of Nursing Department of Community-Public Health and is an adjunct professor in the College of Health Care Science at James Cook University in Cairns, Australia.
A passionate advocate for the nursing profession, she lends her expertise to the Advisory Council of the Johns Hopkins School of Nursing as well as Sigma Theta Tau International's visionary Global Advisory Panel on the Future of Nursing & Midwifery (GAPFON).
In addition to bachelor's and master's degrees in nursing, Mancuso has a doctoral degree in education/organizational leadership from the University of Pennsylvania and an executive leadership certificate from the John F. Kennedy School of Government at Harvard University.
More information on commencement is available on the UIC Nursing website.
Modified on April 17, 2020