Jane Sherman: A place of support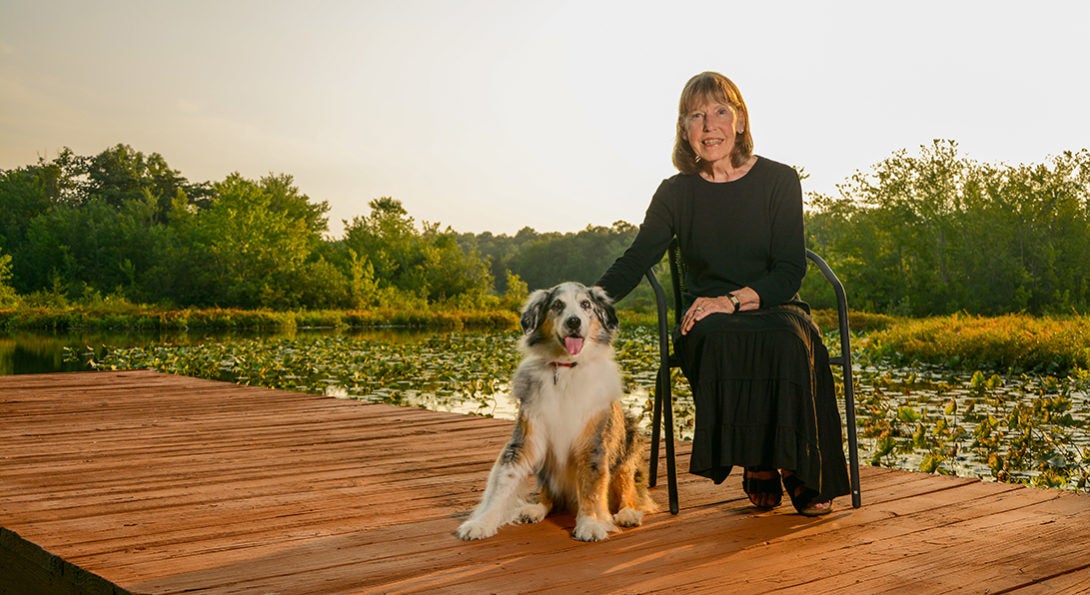 Jane Ehlinger Sherman, PhD, MS '75, RN, a nurse practitioner pioneer, chose to endow a professorship at UIC College of Nursing after her formative experience here.
body copy
When Jane Ehlinger Sherman, PhD, MS '75, RN, was admitted to the UIC College of Nursing's second class of nurse practitioners, it was still a nascent movement.
"When I graduated in 1975, some physicians and nursing faculty doubted the profession of nurse practitioner would last," she says.
Her experience as a student and clinical faculty member at UIC had a formative effect on her life and career, leading her to donate a $1 million gift to the College of Nursing to endow a professorship.
In memory of her late husband, Richard Sherman, MD, she also donated $300,000 to the Clifford Pilz Educational Fund in the College of Medicine, which was his alma mater.
Sherman came to UIC shortly after her husband was diagnosed with cancer. She recalls strong support from the university for both her and her husband, who was starting his post-graduate training and fellowship in cardiology at the University of Illinois. His treatment was successful at the time. He died last year at the age of 71.
"It was such a supportive place for me, with my husband just being diagnosed. We didn't know where that was going to go," she says. "They supported me and my personal life and my career."
Back then, the nurse practitioner profession was just being forged. There were programs where nurses could earn a certificate, Sherman recalls, but she wanted a rigorous course of study. Then she heard that Virginia Ohlson, PhD, was starting a new master's in public health nursing at UIC that would lead to becoming a nurse practitioner.
"I was very excited about the nurse practitioner program, in terms of giving nurses a larger voice in healthcare and more expertise at assessing patients and being able to treat them," she says.
After graduating from the program, she took a newly-formed "teacher-practitioner" position at UIC, where she had a 60 percent appointment as faculty and 40 percent as a clinician. Students could gain experience by shadowing Sherman and her patients.
"As a faculty member, you could actually see, moment to moment, how the student worked and how she accessed information from the patient," Sherman says. "The whole experience I had at the UIC College of Nursing was one of collegial relationships between faculty and students."
Sherman moved from Chicago in 1977 when she and her husband started a practice in Delaware, he as a noninvasive cardiologist and she as an adult-gerontology nurse practitioner. She went on to get her PhD from the University of Maryland in 1985 and worked as a faculty member at two nursing colleges before opening her own holistic nursing practice.
As she watched nurse practitioners take on an accepted role in clinic and hospital settings, UIC held a special place in her heart.
"Having spent much of my career on the East Coast, I still treasure the time I had at the University of Illinois [at Chicago] because that filled me with wonder and responsibility," she says. "I hope this gift expresses the gratitude that I have carried with me all my days."
Modified on August 15, 2019