Kayla Metcalf: Believing in holistic care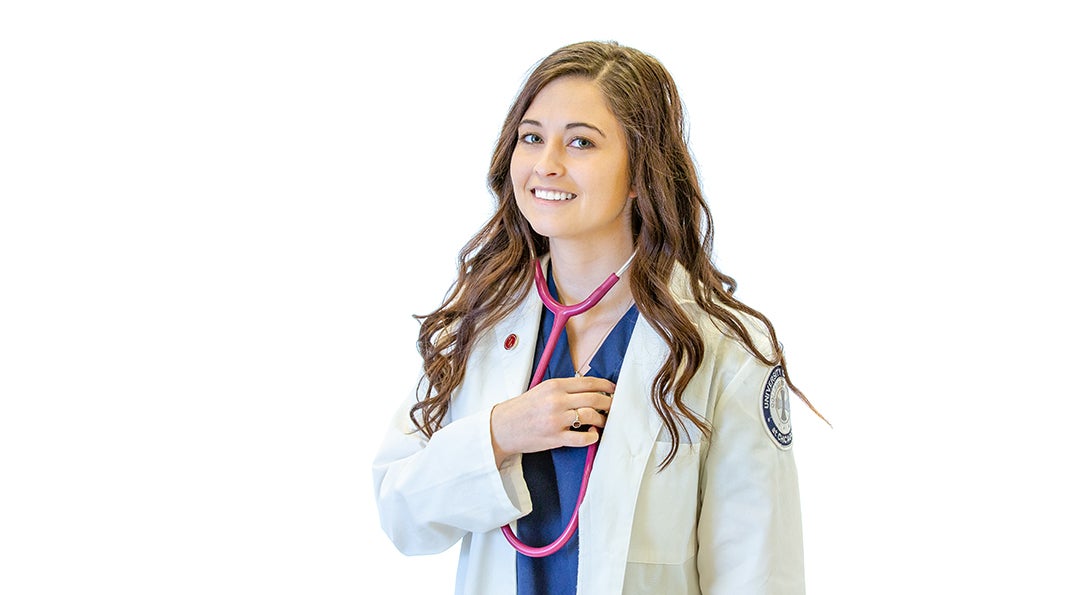 BSN Student, Springfield
I am pursuing a nursing career because the medical field has always been my passion.
I love that the field of nursing allows you to go as far as you want to take it. I also enjoy learning about caring for individuals on a deeply personal level. I truly believe in the holistic care approach, and I do not feel that you can fully heal a person unless you seek to heal every aspect of that individual.
I currently work in the emergency department at Memorial Medical Center as a scribe, and I recently started working as a patient care technician at Memorial on the clinical support team. I have been working in the emergency department for two-and-a-half years and have truly loved my time in that department.
My position on the clinical support team allows me to float to all of the units in the hospital. I feel that the floating position will be extremely beneficial in helping me decide which unit I would like to work on in the future.
My clinical rotations have also been helpful as a way to really home in on what being a nurse is truly like. Being a patient care technician is beneficial in many ways, but the clinical rotations are the only opportunity to really "be a nurse" before graduation. My clinical rotations have continued to help my confidence grow each semester.
Kayla Metcalf received a Memorial Health System Scholarship in 2017 and 2018.
Modified on August 19, 2019