White copy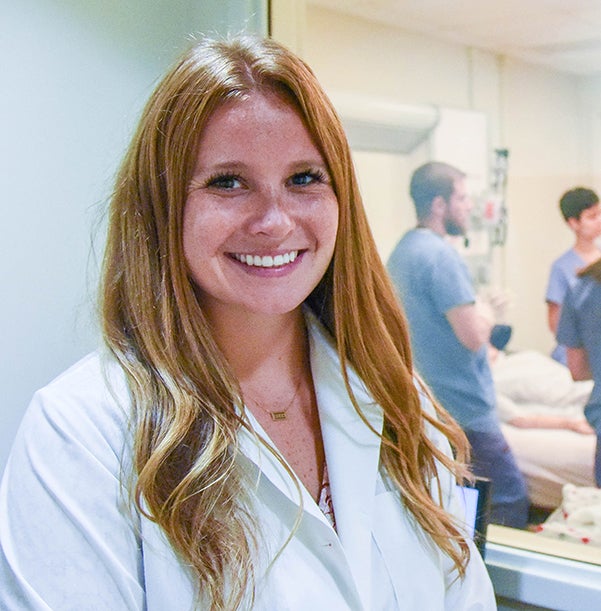 Even as an undergrad, I knew I wanted to go on to graduate school to become a nurse practitioner.
I chose the family nurse practitioner program because there's no limits. I can see adults and geriatric patients. I can see adolescents, babies and pregnant women. I can start out in primary care and then go into women's health or pediatrics. It's very broad.
I was especially attracted to getting an advanced degree so I'd be able to teach later on.
As a nurse in the hospital, any time a new nurse came to the floor, I got to act as a trainer for them. I liked being able to walk them through becoming a nurse, teaching them what they need to know and making sure they were doing things the right way.
It's exciting to get to see young nurses experience the nursing profession for the first time; to make sure they're enjoying it, but also following the proper standards of practice.
I'm currently the simulation lab coordinator at UIC, where I get to help nursing students learn real life scenarios in a low-risk environment. It allows them to make mistakes that they hopefully won't ever make again.
Being a nurse and a teacher is the best of both worlds.