King named student success coordinator for Chicago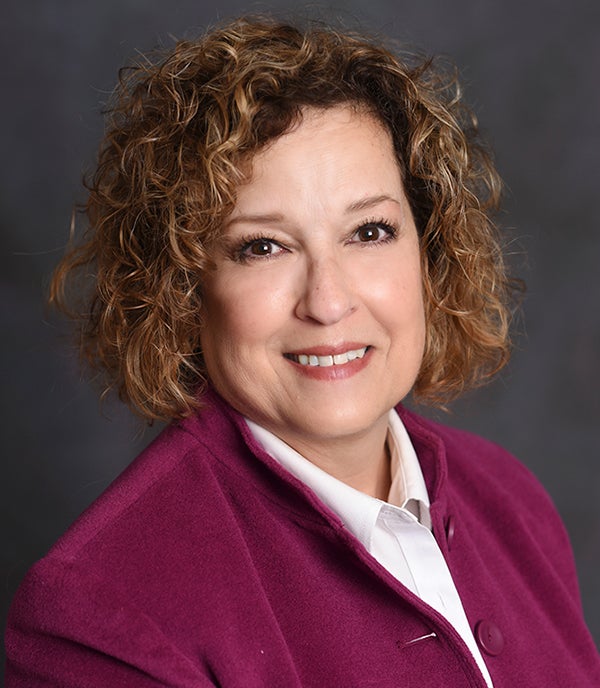 Maripat King, DNP '16, RN, ACNP, was selected as the first full-time student success coordinator for the Chicago campus, beginning in fall 2023.
Her appointment means that all three UIC College of Nursing campuses with undergraduate students – Chicago, Springfield and Urbana – now have designated student success coordinators.
King has been serving part-time in this role for the 2022-2023 academic year while also providing leadership as director of the pre-licensure BSN and master's degrees programs.
"Maripat has been extremely helpful in turning around student academic performance and connecting students with appropriate resources," says Elizabeth Aquino, PhD '13, RN, associate dean for academic affairs. "We are very lucky to have Maripat willing to serve in this role because of her ability to connect with students, help them identify their strengths and areas of improvement, and implement a plan for success."
As student success coordinator, King will help students sharpen their test-taking skills, give them time-management strategies, connect them to support resources and prepare them for the NCLEX.
King says she'll be focused on supporting students who are struggling with their coursework, adding this is particularly important in the wake of the COVID-19 pandemic.
"We became aware that many of our students felt the effects of having all online science courses and had some difficulty when putting these concepts into practice," she says. "The students have been wonderful to work with and are very excited to learn and make sense of what they are studying."
King has received the UIC Silver Circle Award for Teaching Excellence – an award selected by graduating seniors – four times.
Dean Eileen Collins, PhD, RN, FAAN, ATSF, says King was instrumental in supporting faculty and students during the COVID-19 pandemic, integrating ATI Testing software into the program, and revising the BSN curriculum to align with new standards.
"We are grateful Dr. King is willing to serve in this essential role to support nursing student success," Collins says.
Modified on May 01, 2023