Matthews, Vincent leave lasting impact on UIC Nursing
The UIC College of Nursing announces the retirement of two extraordinary nurse leaders, associate deans Phoenix Matthews, PhD, and Catherine Vincent, PhD. Both departures are effective Aug. 15, 2022.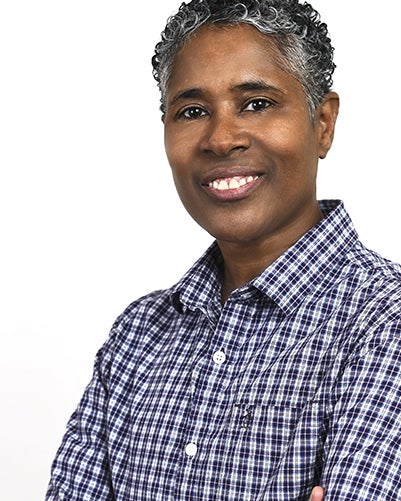 Throughout their tenure, Phoenix Matthews, associate dean for equity and inclusion and professor in the Department of Population Health Nursing Science, worked to create a more inclusive and equitable environment in the college's student body, staff and faculty.
Matthews has more than 25 years of experience in research, teaching and advocacy related to the reduction of health inequalities in under-served populations, focusing on racial, sexual, ethnic and gender minority groups. Their research expertise and wealth of experience has been recognized by invitations to serve as a chair of NIH's Health Disparities and Equity Promotion Study Section, to provide expert testimony to the Institute of Medicine's (IOM) Working Group on LGBT Health Research, and to serve as a committee member of an IOM report on providing psychosocial services to cancer patients and families. Additionally, Matthews has formally and informally mentored a substantial number of faculty and PhD students.
Matthews completed an administrative fellowship through the UIC Office of the Provost to gain first-hand experience in university level administrative activities related to student education and diversity training. During the fellowship, Matthews contributed to the development and evaluation of a Dialogue Initiative at UIC course aimed at raising awareness among incoming freshman about the significance of equity and inclusion.
"Dr. Matthews has been instrumental in guiding our college through some very difficult times," said Dean Eileen Collins, PhD, RN, ATSF, FAAN. "They are always willing to listen, willing to talk and willing to advocate for our faculty, students and staff. Dr. Matthews has helped our college move our equity and inclusion discussions and actions to the next level and maybe one or two levels beyond that. I personally will greatly miss their counsel and advice."
Matthews has accepted a faculty position, professor of Behavioral Sciences in the School of Nursing at Columbia University, where they will continue their leadership in health equity and inclusion as part of the Office of Diversity and Cultural Affairs. They will also be affiliated with the Herbert Irving Comprehensive Cancer Center and the School of Nursing's newly inaugurated Center of Excellence in Sexual and Gender Minority Health.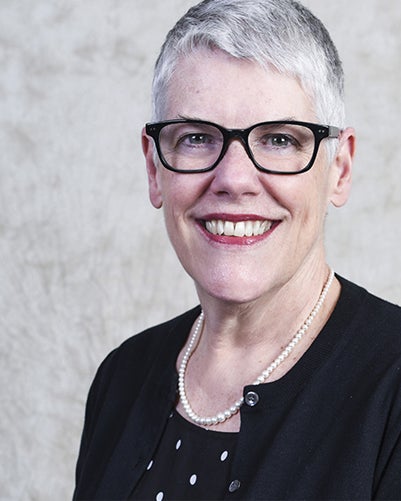 Catherine Vincent, associate dean for academic affairs, joined the college in 2005 as an assistant professor in the Department of Human Development Nursing Science.
She received her BSN, MSN and PhD in nursing degrees from Wayne State University and completed a two-year postdoctoral fellowship in the Center for Enhancement and Restoration of Cognitive Function at the University of Michigan School of Nursing.
"Vincent has been strongly committed to teaching and mentoring PhD students," Collins said. "Kate [Vincent] has been incredibly helpful to me over these past few months, and for that, I am eternally grateful."
Vincent's accomplishments have earned her many recognitions and awards throughout her career, including the Illinois Board of Higher Education Nurse Educator Fellowship Award in 2014, the Sage Award for mentoring and supporting the leadership of today in 2013, Research in Nursing and Health 2010 Reviewer Award in 2011, Nursing Recognition Award in Research, and Sigma Theta Tau International Honor Society of Nursing in 2010.
She serves on the UIC Senate and is the former chair of the Senate Executive Committee and Secretary of the Senate.
Modified on February 11, 2022