McFarlin honored for mentorship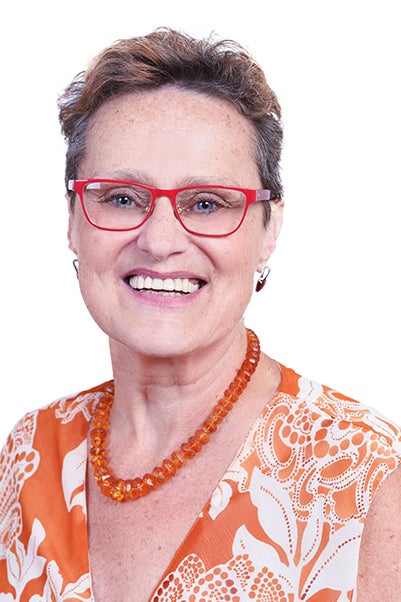 Professor Barbara McFarlin, PhD '05, MS '84, BSN '74, CNM, RDMS, FACNM, FAAN, was named the 2020 recipient of the UIC College of Nursing Distinguished Mentor of Faculty Award.
The award recognizes a faculty member who has made an outstanding contribution to faculty mentorship.
McFarlin—a prolific researcher, writer and speaker—studies preterm birth and maternal death and develops and tests non-invasive technologies to prevent adverse outcomes. She is a dedicated mentor and has facilitated the success of junior faculty and students. Her mentees have competed successfully for funding from NIH and other sources.
Before returning to UIC Nursing to earn her master's degree and to study midwifery, McFarlin served for eight years in the U.S. Navy.
"From day one in the Navy, it is all about mentoring, since naval officers and sailors are constantly moving and getting trained in multiple areas of practice," McFarlin says. "The Navy wanted flexible members with many work skills. We were given so much responsibility at a very young age."
McFarlin has published more than 63 peer-reviewed articles during her career, receiving funding from government agencies such as the National Institute of Child Health and Human Development and the U.S. Department of Defense.
She will be honored on Dec. 14, where she will present on her work and mentorship activities.
Modified on November 11, 2020