For people living with diabetes, Laurie Quinn is in their camp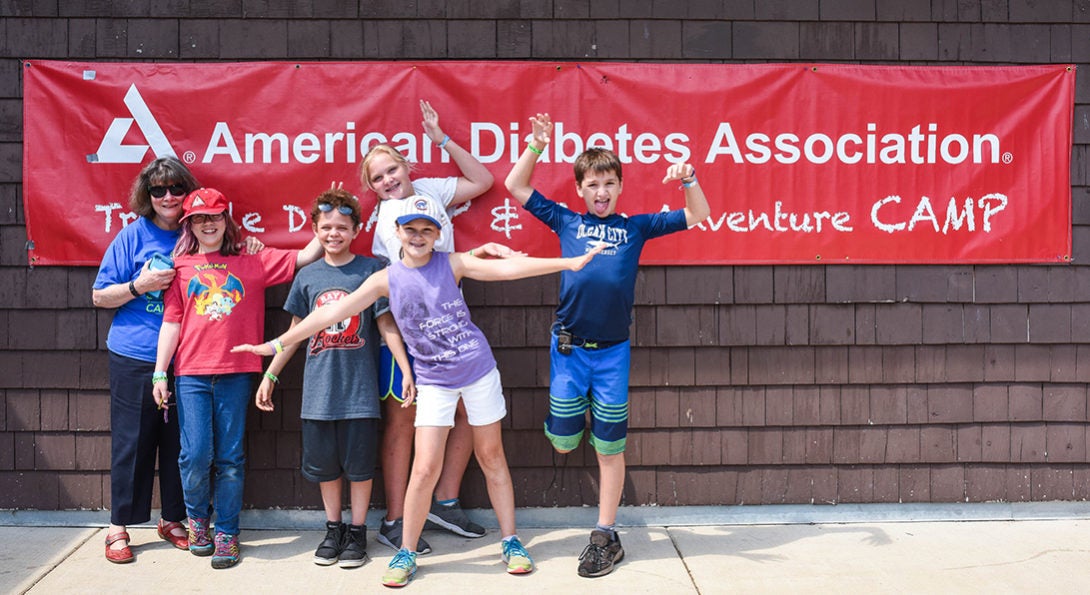 opening
Every summer, world-class diabetes researcher Laurie Quinn goes to camp. She drives an hour northwest of Chicago to Camp Duncan YMCA in suburban Ingleside, Illinois, where she spends a week battling bugs and sunburn, eating in a mess hall with dozens of pre-teens and sleeping in the bottom bunk of a cabin.
The camp—which is put on by the American Diabetes Association for children with diabetes—helped spark her interest in diabetes as a master's degree student in 1980. And she says her volunteer work there nearly every summer since has kept her grounded in the patient population she's trying to help with her research.
"It's a wonderful opportunity to work with people with Type 1 diabetes, to help kids learn more about their disease and to bring students and other faculty along so they can see what it's like to live with Type 1 diabetes," she says.
Quinn, PhD '96, RN, FAAN, FAHA, CDE, is now working with engineers at Illinois Institute of Technology to develop an artificial pancreas system. Her cutting-edge work is the reason she was selected as the inaugural recipient of the Dr. Mi Ja Kim Endowed Faculty Research Award, a three-year award intended to honor the career of a high-impact researcher. It's the college's first endowed faculty research award.
Camp sparks curiosity
Back in 1980, Quinn was skeptical when one of her friends in her master's degree program at Rush University first suggested they do a clinical rotation at the American Diabetes Association camp, balking at the notion of spending the summer "at camp."
But she was interested in the disease from her work on a medical floor at Rush Hospital, where she saw the severity of Type 1 diabetes and noticed that there were few options for treatment. So she went along with her friend, not knowing that the experience would shape her future research.
"We spent three weeks at a diabetes camp and I was hooked," she says. "I learned more about diabetes in those three weeks then I had learned in my whole career to that point."
In particular, she began to notice that the campers' blood sugar would rise and fall after exercise in ways that defied textbook presentation. When she decided to get her PhD in nursing at UIC in 1988, she set her sights on studying how exercise affects people with diabetes, an area with little research at the time.
UIC is also where she met Mi Ja Kim, PhD, RN, FRCN, FAAN, former dean of the College of Nursing, who became her advisor and mentor.
"Dr. Kim guided me through the whole process of getting my research done and getting it done in a reasonable time and manner," she says. "She was terrific."
Their relationship made it a fitting coincidence when the college's Research Committee chose Quinn as the first recipient of the Dr. Mi Ja Kim Endowed Faculty Research Award.
A chance phone call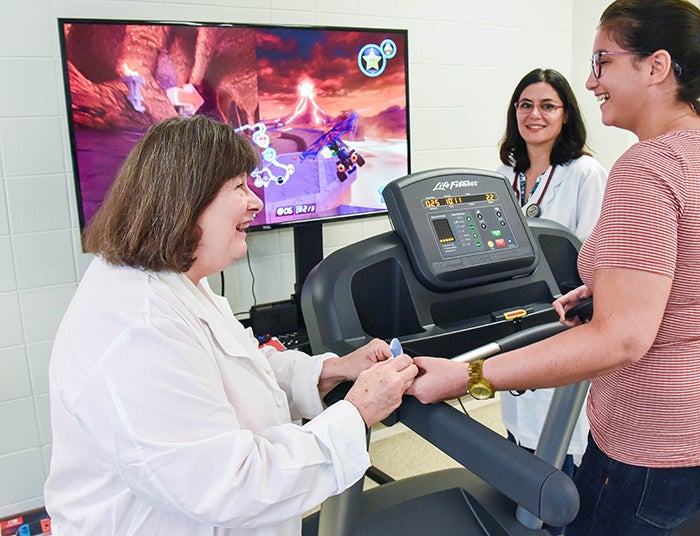 An unexpected phone call from a camp contact brought about the next big chapter in Quinn's career.
Sitting at her desk one day in 2006, she got a call from a physician she knew from camp. He told her about a professor of chemical engineering at IIT, Ali Cinar, who was modeling the dynamics of glucose and insulin on people with diabetes.
That phone call spawned a working relationship between Quinn and Cinar that has lasted more than 12 years and may yield the first-ever completely automated artificial pancreas.
Type 1 diabetes is a disease in which the pancreas produces little or no insulin, which is needed to allow sugar, or glucose, to produce energy.
Quinn says that, until recently, someone with Type 1 diabetes would have to check his or her blood sugar level, then manually tell an insulin pump to inject insulin, particularly before meals.
Technological breakthroughs in sensors and continuous insulin pumps mean there are now devices that "talk" to an insulin pump and give insulin on demand. But, Quinn says, there's still a fair amount of manual input needed, particularly before meals or exercise. That can be problematic, especially for the very young and very old.
A successful collaboration
Quinn, Cinar and their teams are attempting to develop a device that receives information from glucose sensors and instructs the insulin pump to give the optimal dose without manual input of information; it's what's known as a closed-loop system. What's unique about their studies is they're integrating other types of physiologic responses that can affect blood sugar, such as physical activity and stress. This provides information to the control system well before these events affect blood glucose levels.
Cinar says it's been "critical having Laurie's contributions, because she had been working for a number of years on the metabolism of people with diabetes, and in particular the effects of exercise on people with diabetes."
After years of building algorithms, Cinar says they're close to conducting clinical trials with an entirely closed-loop system, consisting of a glucose sensor and a wristband that reports physiological information wirelessly to a smart phone. The smart phone will then serve as the computational device that sends commands to the pump.
Their collaboration has been key to their success, he says.
"The research that we've been doing for the past so many years couldn't have been done if I were alone or if Laurie were alone," he says.
Back to camp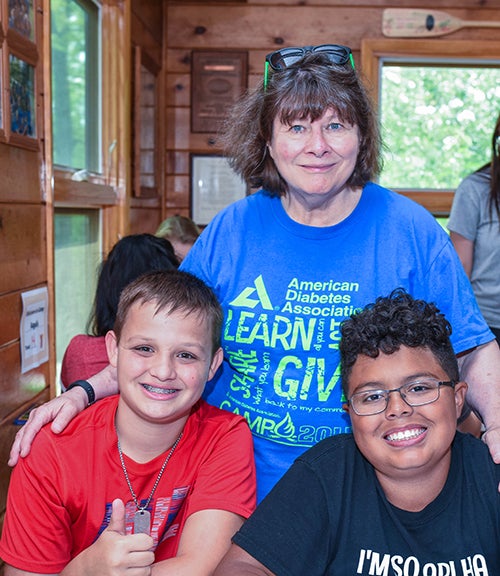 On a sunny, 80-degree day in late July 2018, lunchtime at the American Diabetes Association camp begins very differently than at most camps. More than 100 campers have convened in a noisy, air-conditioned mess hall and are sitting at tables, with bowls of chips covered in plastic in front of them.
They can't start eating yet, though.
One by one, they need to check in with a member of the medical staff, as the volunteer nurses and doctors help them calculate how many carbs they'll be eating at lunch and dial up their insulin pumps accordingly. Finally, after about 30 minutes, the parade to the medical tables is over, and the kids can dig in to a lunch of salad, chips, watermelon and chicken breast.
The camp relies on 25 to 30 medical staff volunteers, many of whom have University of Illinois connections. Quinn is one of two health teaching coordinators, making sure the campers are constantly watched for hypoglycemia. She and the other volunteers check the campers' blood sugar at minimum seven to eight times a day, Quinn says, including after they're in bed, until about 2 a.m.
"The goal of the camp is that a kid can have as good an opportunity as anywhere else," Quinn says. "They can exercise and have fun without having to worry about anything, because they're monitored very closely.
"There's no sleep," Quinn says with a laugh. "It's a nonstop week. It's a tough experience but it's a positive experience."
Modified on October 24, 2018