Nita Francis: Supporting innovations in childbirth education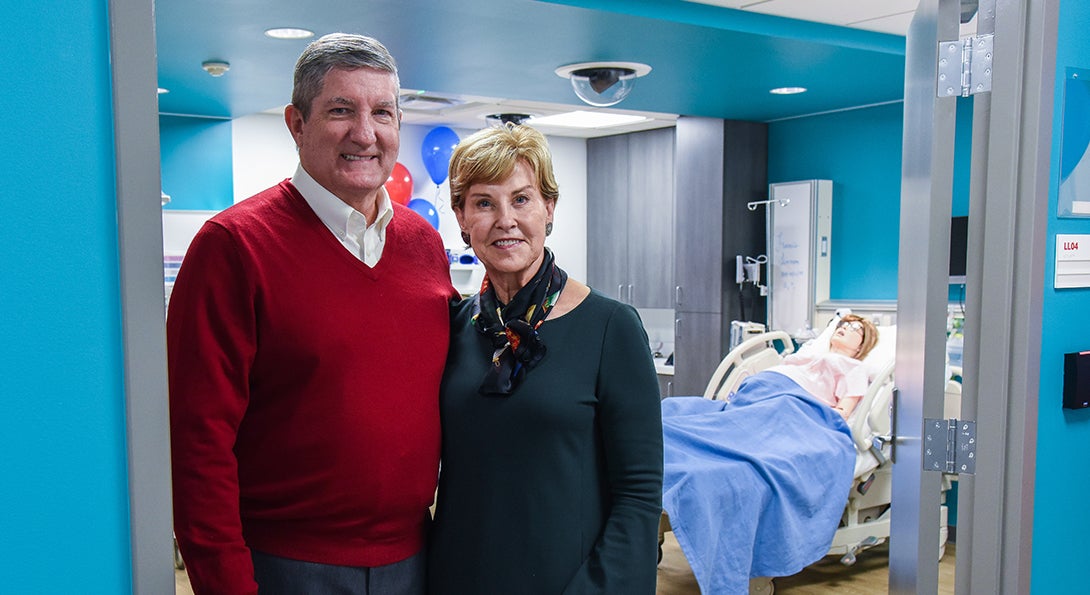 body
After having her first two children, Nita Francis realized she wanted to help other women through the same experience by teaching childbirth education and nutrition classes.
Although she already had a bachelor's degree in home economics, she decided to go back to school to get a degree in nursing.
She dedicated the rest of her career to improving women's health – from teaching prenatal care in Champaign, Illinois, to teaching menopause classes and managing an infertility clinic in Boston.
"Maternity nursing has been my passion," she says.
Because of that, Francis and her husband, Phil, former CEO of PetSmart, chose to donate funds for the Nita & Phil Francis Family Birthing Suite, which is part of an expansion of the Schwartz Experiential Learning and Simulation Laboratory. It was a natural fit for the couple, both of whom are alumni of the University of Illinois at Urbana-Champaign. Nita Francis also sits on the University of Illinois Foundation board of directors.
Though Francis earned her nursing degree elsewhere, she discovered the UIC College of Nursing through her ties the University of Illinois system, and came to admire the college for its commitment to preparing clinician scientists.
Recalling herself as a nursing student having to practice skills on her peers, she says the birthing suite will allow students to practice on manikins that can simulate human reactions.
"Training a nurse is a lot more expensive than, perhaps, training a lawyer, but we need to prepare nurse for the tremendous variation of situations that they will face when they are practicing in the real world," she says.
Modified on January 17, 2020