Nursing alum to receive UIC's highest honor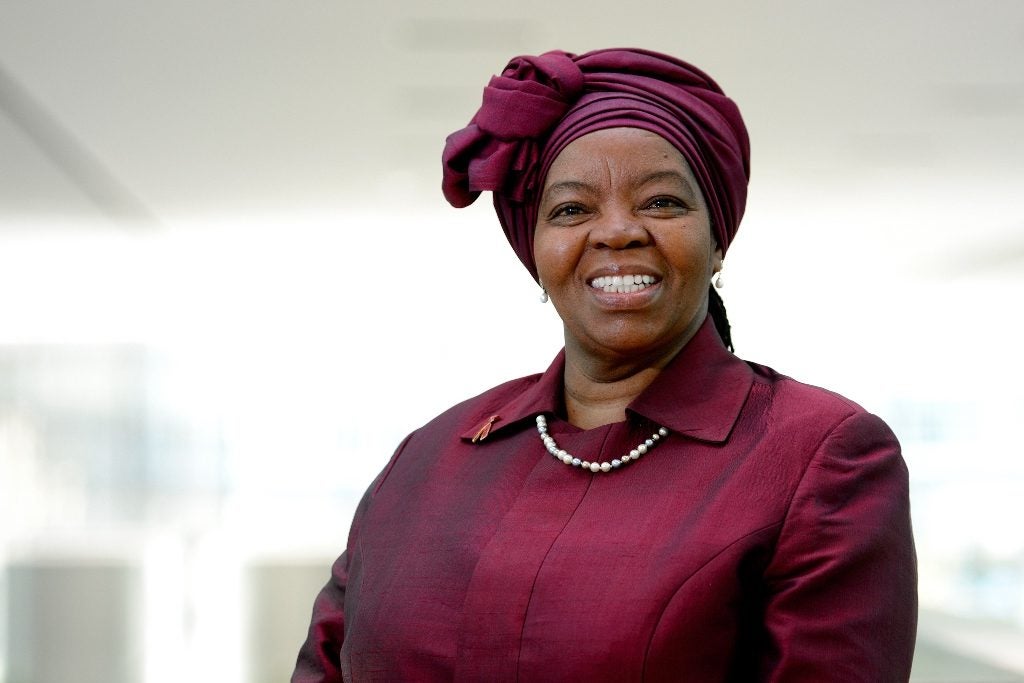 The UIC Alumni Association Board has chosen Sheila Dinotshe Tlou, PhD '90, to receive the UICAA 2022 Alumni Achievement Award. This is the highest honor bestowed on UIC alumni by the university. She will be recognized at a virtual event on Apr. 7.
"Dr. Tlou's life and work illustrate the profound influence nurses can have on both small and large scales," says Dean Eileen Collins.
Early in her career, Tlou was director of the nursing program at the University of Botswana, developing her nation's nursing workforce and influencing care available to individuals and families. Her desire to have broader impact in her home country led her to serve as a member of Parliament in Botswana, then eventually as minister of health from 2004 to 2009.
But Tlou's influence was to reach further. From 2010 to 2017, she served as regional director of the joint United Nations Program on HIV/AIDS (UNAIDS), where her policies helped stem the spread of HIV. (Watch a clip from her joint interview with pop star Annie Lennox from that period.)
Today, Tlou is co-chair of the UNAIDS-initiated Global HIV Prevention Coalition and co-chair of the Nursing Now Global Campaign, a project of the World Health Organization and the International Council of Nurses. Not forgetting her roots, she is also now chancellor of Botswana Open University, appointed by the Botswanan president in May 2021.
Among her many, many accolades, Tlou was named one of "100 Most Influential African Women" in 2019.
Several other UIC Nursing alumni and friends have been honored by the UIC Alumni Association in recent years. They include: Kathleen Knafl, Professor Emerita, who received the 2018 Alumni Achievement Award; professor and dean emerita Mi Ja Kim, PhD '75, who received the 2016 Alumni Achievement Award; and M. Christine Schwartz, BSN '70, who was selected to receive the 2016 Distinguished Service Award.
Modified on April 07, 2022