Nursing prof serves in key role supporting UIC student-athletes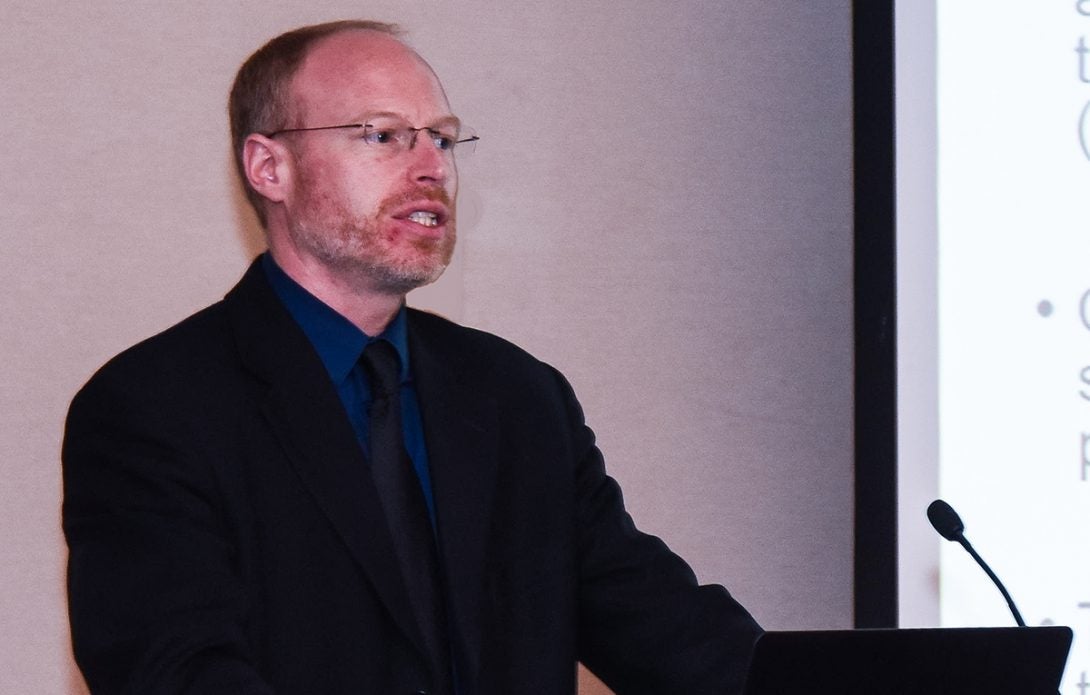 Associate professor Ulf Bronas, PhD, ATC, FSVM, FAHA, has been appointed by UIC Chancellor Michael Amiridis to serve a four-year term as UIC's Faculty Athletics Representative (FAR).
The FAR position is central to the NCAA governance structure and plays a strategic role to help promote academic integrity of intercollegiate athletics, support institutional control of intercollegiate athletics, and facilitate interaction of athletics and academics to enhance the student-athlete experience. The FAR chairs the Chancellor's Athletic Advisory Council (CAAC) and the Financial Aid Appeals Committee, and will represent UIC various Horizon League meetings and committees.
An elite junior ice hockey player in his native Sweden, Bronas—who joined the College of Nursing in 2015—is also a Certified Athletic Trainer and has worked in sports medicine units across NCAA Divisions I, II and III. He holds a PhD in exercise and applied physiology from the University of Minnesota, and he currently has oversight of the college's cardiometabolic research group, as well as his own laboratory.
"I look forward to supporting student-athletes in a way that is so necessary for academic success at UIC," says Bronas. "I've seen firsthand the difficulties student-athletes experience as they adjust to a demanding academic and athletic schedule, collegiate social life, and new responsibilities. I've also worked closely with student-athletes that have experienced a career-ending injury or illness, and the emotional trauma that carries can make continued academic excellence difficult unless there is a support structure available to help."
Within the college, Bronas is a member of the Faculty Executive Committee that advises Dean Terri Weaver, PhD, RN, FAAN, ATSF, and also sits on the Department of Biobehavioral Nursing Science Advisory Board that advises the department head. He recently received the Barbara Berger Excellence in Teaching Award.
He is also a parent to an NCAA Division 1 athlete, which makes the role all the more meaningful to him.
"With strong support from faculty," says Bronas, "student-athletes can flourish both academically and athletically, and become proud alumni of UIC."