Power of Nursing Leadership event lives up to its name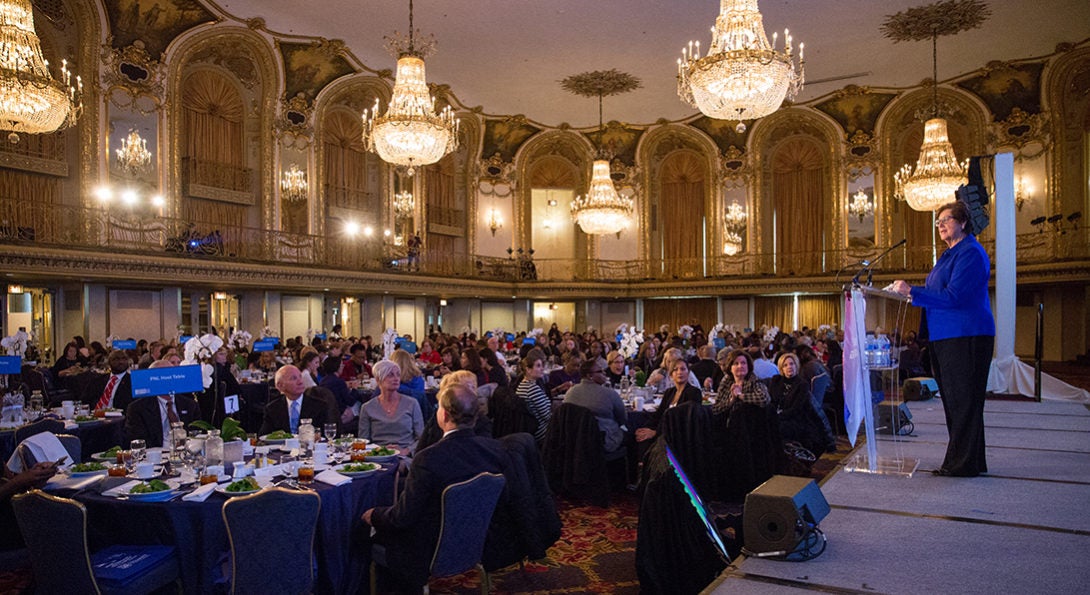 body copy 1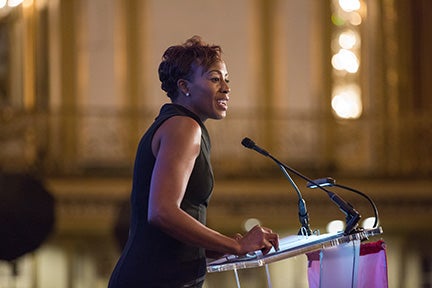 The UIC College of Nursing proudly hosted the 21st annual Power of Nursing Leadership event on Nov. 30. For more than two decades, the event has gathered together roughly 500 Illinois nurses at the Hilton Chicago to celebrate the leadership role that nurses play in frontline healthcare delivery as well as health systems management, healthcare policy and health professions education.
Terri Weaver, dean of the UIC College of Nursing, served as master of ceremonies.
"I hope that [today] offers you an opportunity to engage with other nurse leaders," Weaver said in her opening remarks, "and that this event will inspire new thinking for you as you enact your own leadership."
This year's keynote speaker was Suzet McKinney, DrPH, MPH, CEO and executive director of the Illinois Medical District. A graduate of the UIC School of Public Health, McKinney dismissed outdated stereotypes of the nursing profession and called modern nurses "the heart and soul of our medical system." She hailed all nurses as scientists who make critical decisions at every level of healthcare, and she lamented that "92 percent of nurses have moderate to very high levels of work-related stress."
body copy 2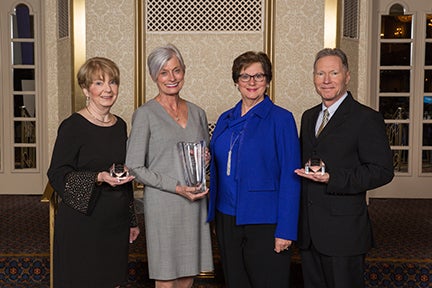 "There is something wrong when the people who so diligently care for us do not have adequate time or energy to care for themselves," McKinney said, before enumerating some strategies for nurse supervisors to enable and encourage their staff to choose healthy behaviors.
Another highlight of the day was presenting the 2018 Joan L. Shaver Outstanding Illinois Nurse Leader Award to Gloria Jacobson, PhD, RN, professor and chair of the Department of Health Promotion at Loyola University Chicago Marcella Niehoff School of Nursing. The award is the day's top honor, intended to recognize a nurse leader who has served the healthcare needs of Illinoisans through supremely skilled leadership and the courage to break barriers.
The 2018 SAGE Award winners, honored for their history of mentoring the nurse leaders of tomorrow, were Paul Langlois, PhD, APRN, critical care master educator at Cook County Health and Hospitals System, and Gail Mulrooney, MSN, RN, director of nursing services for Advocate Aurora Health Christ Medical Center.
Modified on December 07, 2018