Preventing dementia in older adults with kidney disease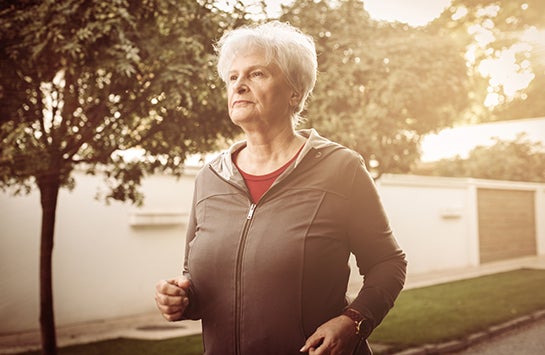 Could an exercise program help slow the effects of dementia in older adults with chronic kidney disease?
Ulf Bronas, PhD, ATC, FSVM, FAHA, UIC Nursing associate professor, suspects that it could, and will test his hypothesis with a $2.68 million grant from the NIH.
It matters, Bronas says, because older adults with chronic kidney disease show signs of Alzheimer's disease and related dementias about 10 years earlier than patients without kidney disease.
Bronas will enroll 140 older adults with mild cognitive impairment and chronic kidney disease in the five-year study, which will examine whether a six-month, home-based walking program improves executive function, cognition, brain matter integrity and neural network connectivity.
Bronas and his colleagues will use exercise testing, cognitive testing and MRI to measure and test outcomes of the exercise intervention.
"This study will allow us to address a critical gap in how exercise might be used to prevent and treat age-related cognitive decline," he says. "By combining comprehensive assessments of cognition with brain imaging, we'll be able to evaluate the relationship between behavior change, brain neural networks, and cognitive function at a level previously not completed in this understudied population."
is co-investigators include Nathan Tintle, PhD, from UIC Nursing; Olu Ajilore, Xiaohong Joe Zhou and Ana Ricardo from the UIC College of Medicine; and Spyros Kitsiu from the College of Applied Health Sciences.
Modified on September 08, 2022