Prof emerita Kathy Knafl receives UIC Alumni Achievement Award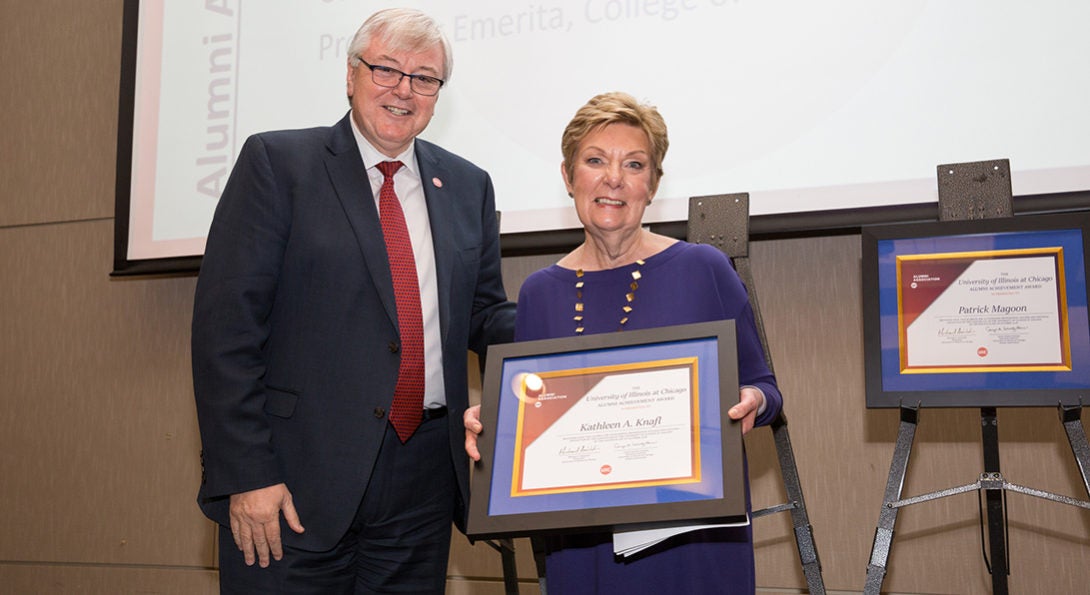 body copy
Kathleen A. Knafl, UIC College of Nursing professor emerita, was one of two alumni to receive the 2018 UIC Alumni Achievement Award, a universitywide award that celebrates alumni for their success in life and work.
Knafl graduated with a PhD from the College of Liberal Arts and Sciences in 1977 and then spent 30 years at the College of Nursing, focusing her research on how chronic pediatric health conditions affects family life.
"I had started nursing when research was a growing emphasis of the discipline," she told UIC News. "I came of age professionally at UIC."
Now a faculty member at the University of North Carolina, Knafl's current research focus is on parents whose children are not expected to survive their hospital stay.
"What inspired me then — what continues to inspire me — is being able to apply those research skills to the real-world challenges that face families when a member has a serious chronic illness," she said.
Modified on December 20, 2018