Professor, alums inducted as fellows of the American Academy of Nursing
Assistant prof Cynthia Taylor Handrup and three alumnae were among the AAN class of 2021 fellows Heading link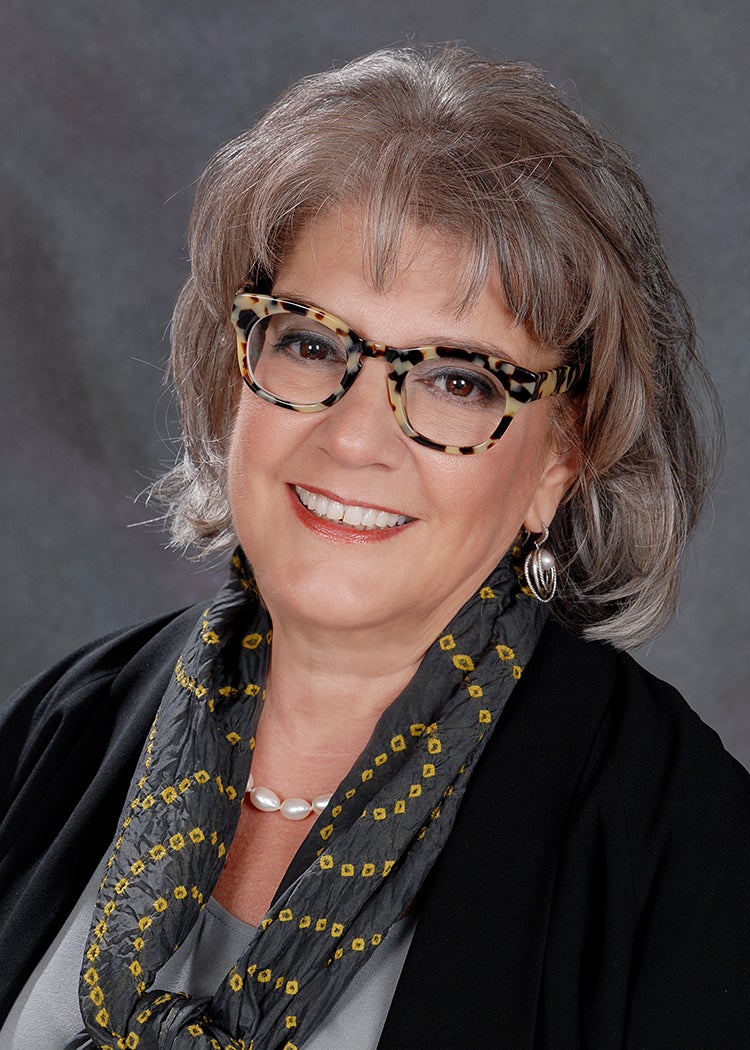 UIC Nursing clinical assistant professor Cynthia Taylor Handrup, DNP, APRN, PMHCNS-BC, FAAN, was inducted into the 2021 class of American Academy of Nursing fellows at the academy's annual Health Policy Conference, which was held from Oct. 7-9.
Three UIC Nursing alumnae were also among the class of fellows: Carolyn Hayes, PhD, MS '88, RN, NEA-BC, chief nursing officer for RWJBarnabas Oncology Services and Rutgers Cancer Institute of New Jersey; Linda S. Ehrlich-Jones, PhD '01, RN, research associate professor of physical medicine and rehabilitation at Northwestern University's Feinberg School of Medicine; and Monique Reed, PhD '11, MSN, RN, assistant dean for generalist education at Rush University College of Medicine.
Handrup is director of the UIC Nursing Primary Care Mental Health Concentration and maintains an outpatient practice in psychotherapy and psychiatric evaluation and medication. She is the president of the Global Alliance for Behavioral Health & Social Justice.
Handrup advocates for individuals with mental illness and social inequalities through her publications, webinars and podcasts; national and international presentations; and service on multidisciplinary boards and committees. This work demonstrates her strong commitment to social justice issues, health disparities and mental health for all.
As a Washington, DC-based Mental Health Liaison Group member, Handrup serves as the only nurse on the 18-member Budget & Appropriations Committee, ensuring nursing representation in federal funding requests to Congress.
Induction as fellow into the American Academy of Nursing is one of the highest accolades in nursing. The select group is comprised of about 2,900 nurse leaders worldwide. There were 225 fellows inducted this year, representing 38 states, the District of Columbia and 17 countries. The Academy's Fellow Selection Committee, made up of current fellows, reviewed hundreds of applications to select the 2021 Fellows based on their contributions to advance the public's health.