Professor Phoenix Matthews chosen for Public Voices Fellowship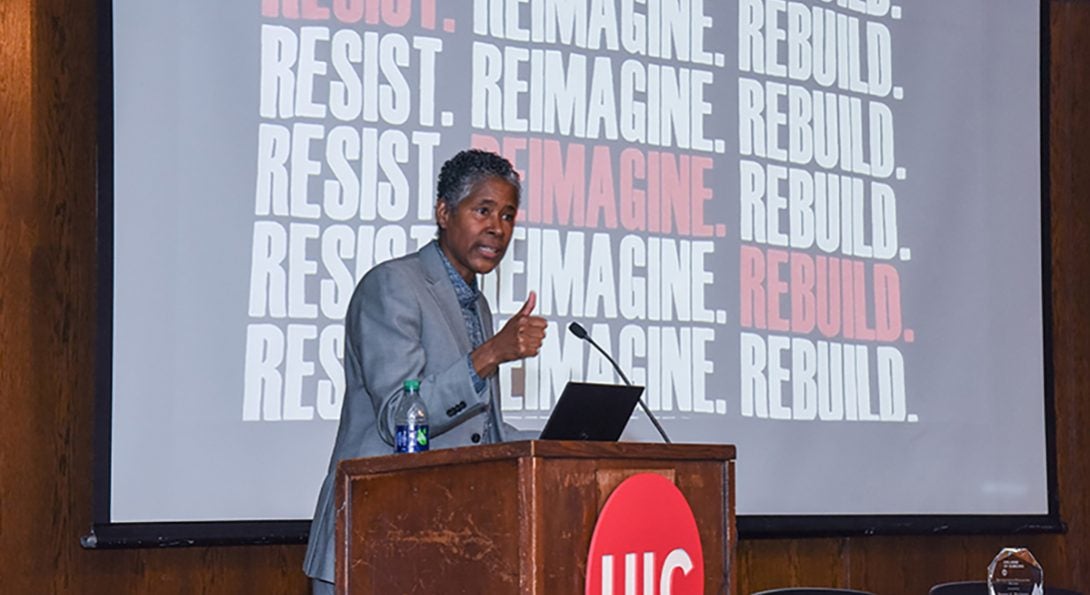 body copy
UIC College of Nursing Professor Phoenix Matthews, PhD, was selected from a competitive pool of faculty across the University of Illinois System for the Public Voices Fellowship, a program intended to help faculty amplify their voices in public conversations about pressing issues.
Matthews, who is the Helen K. Grace Diversity Scholar, was one of 20 faculty members from Chicago, Urbana-Champaign and Springfield chosen for the initial cohort. The fellowship is led by The OpEd Project, a nonprofit dedicated to increasing the range of voices and quality of ideas shared publicly.
As part of the fellowship, Matthews will attend four sessions at UIC during the 2019-20 academic year and will be paired with a journalism mentor who provides one-on-one editing and coaching, with the goal of publishing two op-ed pieces during the program.
Matthews, whose research is aimed at reducing cancer-related health disparities among vulnerable and underserved populations, was the recipient of the 2018 College of Nursing Distinguished Researcher Award.
Modified on May 31, 2019