Quad Cities honors 2020-22 graduates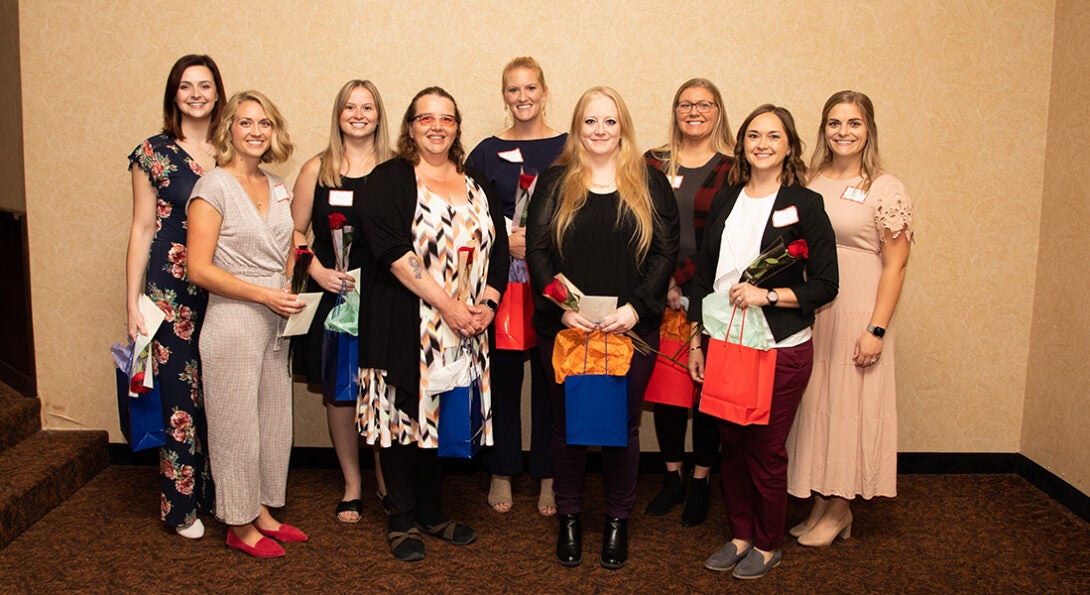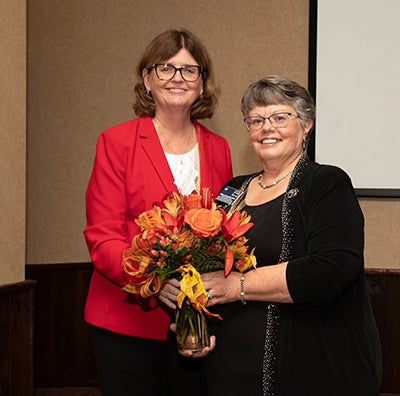 Awards presented to alumni, community partners
After forgoing its traditional spring dinner in 2020, 2021 and 2022, the Quad Cities campus community was elated to gather in September to honor graduates of all three classes. While not all graduates were able to attend, those who did celebrated with family, friends, faculty and staff.
During the program, Jennifer Junis, MS '12, BSN '01, was recognized in absentia for receiving the Quad Cities campus's 2022 Distinguished Alumnus Award. Junis is senior vice president of OSF Saint Gabriel Digital Health, an initiative of OSF HealthCare to expand access to care via technology.
Other highlights included presenting the Quad Cities campus's 2022 Community Partner Award to Ashlee Misiag, APRN, in absentia, and Magdy Mostafa, MD, both from Genesis Health System.
Dean Eileen Collins also recognized the service of Kathleen Sparbel, PhD, MS '96, FNP£BC, who in 2022 marks 10 years as director of the UIC Nursing–Quad Cities Campus.
Modified on January 26, 2023