Quinn named to endowed professorship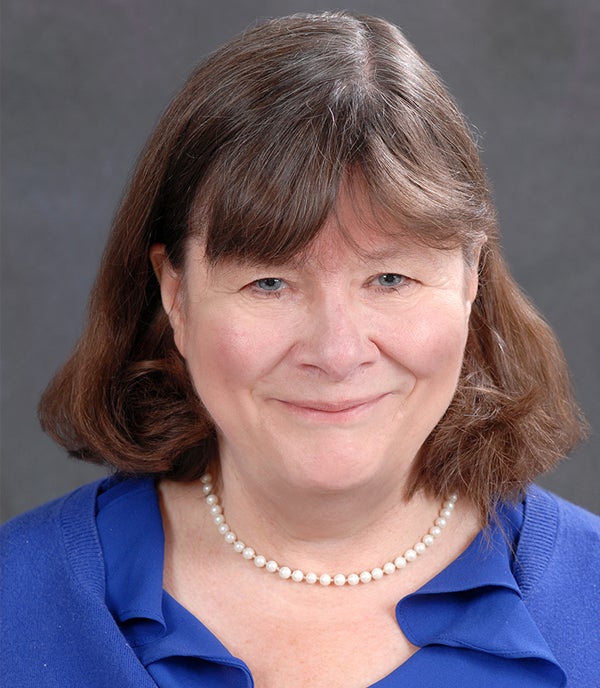 Dean Terri E. Weaver has announced Lauretta Quinn, PhD '96, RN, FAAN, FAHA, CDE, as Katherine M. Minnich Endowed Professor and director of the Center for Sleep and Health Research at the College of Nursing, effective August 16. Quinn is a clinical professor in the Department of Biobehavioral Nursing Science, where she served as interim department head for the past year.
Quinn is also the inaugural Dr. Mi Ja Kim Endowed Faculty Research Award recipient, which she holds through 2021.
"Dr. Quinn's accomplishments are stellar," says Weaver. "She is a dedicated, talented teacher and innovative researcher who received universal endorsement for this appointment."
Indeed, over the past 20 years, Quinn has maintained a research program that focuses on improving the health of people with diabetes and reducing the burden of diabetes complications. Her research has examined the interaction of psychological, behavioral and physiological aspects of diabetes, and she now has expanded her research to include examination of sleep.
Most prominently, Quinn brings her specialized expertise to a collaborative research initiative with the Illinois Institute of Technology and the University of Chicago, which aims to develop an artificial pancreas and "open loop" systems of insulin delivery that will provide novel approaches to this critical problem. She is the UIC site PI for a number artificial pancreas studies.
Consistently generating scholarly work, Quinn has published numerous articles in top-tier nursing journals such as Journal of Cardiovascular Nursing and Pediatric Nursing, and she has presented her scholarship at more than 40 international, national and regional meetings.
Quinn has also contributed nationally to nursing curriculum development through her book chapters on diabetes and diabetes management. She has guided an impressive number of PhD students, chairing 12 dissertation committees and serving as a committee member for countless more PhD, DNP and MS students.
"Dr. Quinn has established an excellent reputation in diabetes, diabetes management, sleep, and exercise," says Weaver.
Modified on October 16, 2020