Quinn named to Nurse Researcher Hall of Fame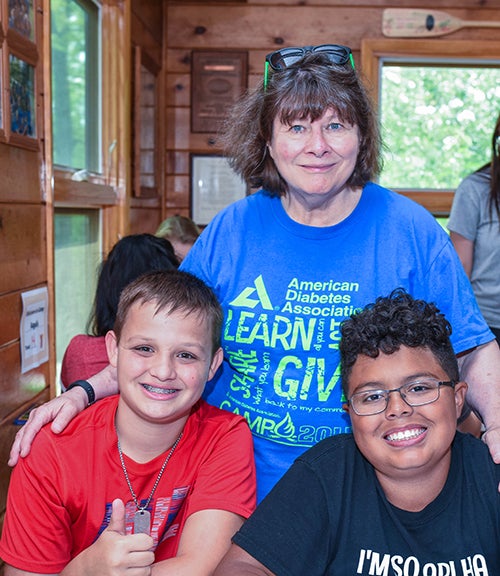 Lauretta Quinn, PhD '96, RN, FAAN, FAHA, CDE, Katherine M. Minnich Endowed Professor and director of the Center for Sleep and Health Research at the UIC College of Nursing, will be inducted into the International Nurse Researcher Hall of Fame, one of 32 nurse researchers from around the world selected for this year's honor.
"These inspiring, world-renowned nurse researchers represent the staggering, collective impact of nursing and nursing research on global healthcare," said Sigma President Kenneth Dion, PhD, MBA, RN, FAAN.
Sigma Theta Tau International Honor Society of Nursing (Sigma) will induct the new honorees at its 33rd International Research Congress in Edinburgh, Scotland, in July.
"Dr. Laurie Quinn is one of the preeminent scientists in diabetes research nationally and internationally," says Dean Eileen Collins, PhD, RN, ATSF, FAAN. "Her accomplishments are stellar. We are so proud to claim her as our own and congratulate her heartily on this well-deserved honor."
In her research, Quinn has tackled questions of how physical activity and stress affect metabolic processes and diabetes management. This has led to her cutting-edge work, with Ali Cinar, a professor of chemical engineering at the Illinois Institute of Technology, on the development of an "artificial pancreas." Propelled by NIH grant funding, they are developing the technology to predict and mitigate glucose fluctuations from meals, stress and exercise without the patient needing to manually input information.
"The artificial pancreas technology will be a game-changer, and it's driven by Dr. Quinn's passion for improving the lives of people with diabetes," Collins says.
Quinn's interest in diabetes work began with her work at American Diabetes Association summer camps. Over the course of 25 years, she has donated her time, providing healthcare coordination and oversight for more than 5,000 children, as well as supervising hundreds of interns, residents, and advanced practice nursing students.
In 2018, Quinn became the inaugural recipient of the Dr. Mi Ja Kim Endowed Faculty Research Award
Quinn also has been honored with numerous awards, including the Outstanding Diabetes Educator of the Year from the American Association of Diabetes Education and the Outstanding Volunteer Award (twice) from the American Diabetes Association.
This year marks the 13th presentation of the prestigious Hall of Fame honor. In addition to the U.S., 2022 inductees hail from Australia, Canada, Italy, Nigeria, Taiwan and the United Kingdom. They will join 238 previously inducted nurse researchers, including Dean Eileen Collins, Dean Emerita Terri Weaver, PhD, RN, ATSF, FAAN, and Harriet H. Werley Endowed Chair for Nursing Research Ardith Doorenbos, PhD, RN, FAAN. Quinn will be the 11th faculty member or alumna from the UIC College of Nursing to be inducted.
Modified on March 27, 2022