Reducing 30-day readmissions for lung transplant patients
Profile of an outstanding post-master's DNP project
body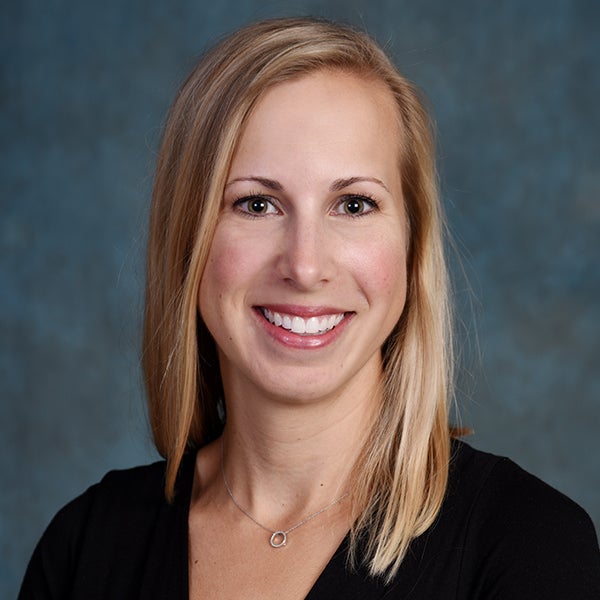 Clinical Issue/Practice Problem: The 30-day hospital readmission rate among lung transplant recipients at a Midwest academic medical center was higher than the programmatic goal. Focus groups reported that the discharge process was not standardized for all lung transplant recipients. The objective of this quality improvement project was to determine if standardizing the discharge process for all lung transplant recipients through the use of a discharge bundle would reduce the 30-day hospital readmission rate for this patient population.
Summary of Supporting Literature: Hospital readmissions among lung transplant recipients are costly and can increase mortality. There is strong evidence supporting the use of discharge bundles (standardized discharge processes) for reducing readmission rates among hospitalized patients. The discharge bundles have variable components; common bundle components include earlier discharge planning, standardized patient education, and planning post-discharge follow-up.
Project Implementation: Lung transplant team focus groups were conducted and through gap analysis a discharge bundle was developed. The bundle included a standard discharge and post-discharge follow-up process for integration into the electronic health record (EHR). The discharge bundle components included: Friday rounding note for anticipated weekend discharges, standardized medication schedule incorporated into the electronic health record, scripted communication within 24-hours of discharge sent to outpatient pulmonologist and transplant nurse coordinator, hospital follow-up appointment in lung transplant clinic within 7-10 business days of discharge and follow-up phone calls to patients after discharge.
Outcomes: A data report was built to extract the monthly readmission rate for LTR. The 30-day readmission rate was not reduced during the evaluation period. Adherence to the discharge bundle items as assessed via EHR documentation was higher than anticipated. Staff reported improved communication, earlier discharge planning, and improved efficiency.
Clinical Implications for Practice: Staff reported increased satisfaction with the discharge process after the bundle initiative. A sustainability plan was developed which included incorporation of the discharge bundle into the EHR.
Modified on May 18, 2021