Rural Nursing program honored with I-TEAM Award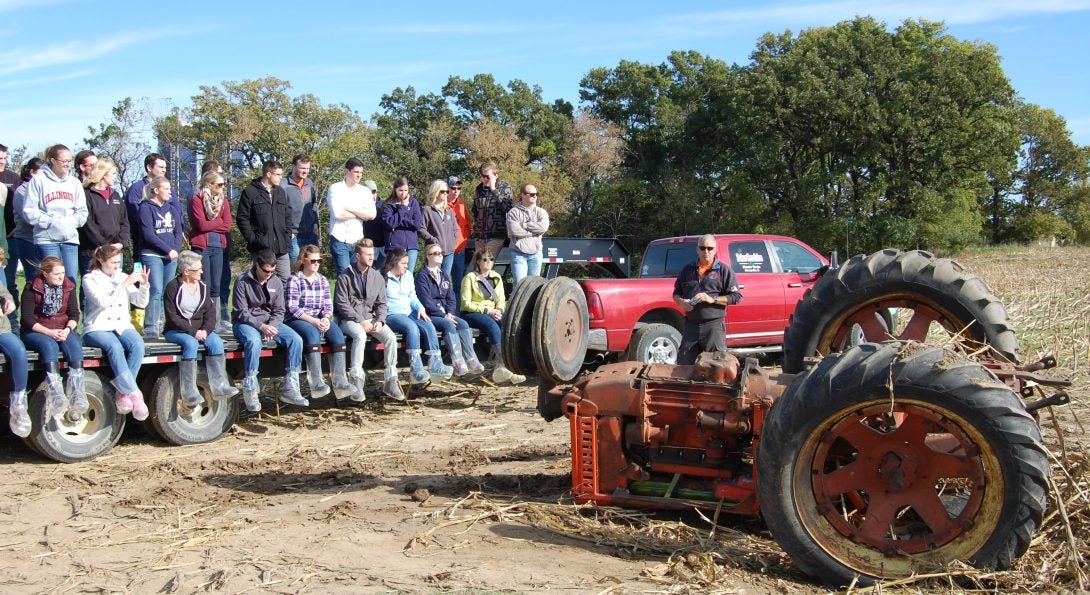 Rockford campus director recognized for work with Rural Health Professions Program Heading link
Kelly Rosenberger, DNP '12, CNM, WHNP-BC, FAANP, director of the UIC Nursing-Rockford campus, was recognized for her work on the interprofessional Rural Health Professions Program with one of only two I-TEAM Awards from UIC's Office of the Vice Chancellor for Health Affairs. Rosenberger was among an interdisciplinary team from the University of Illinois Health Sciences Campus in Rockford to garner the award, which honors faculty and staff who have demonstrated excellence in interprofessional practice and education through teaching innovation.
"The mission [of the program] is clear and specific: to meet the healthcare needs of rural Illinois residents through collaborative projects involving multiple health professions," wrote Alex Stagnaro-Green, MD, MHPE, Rockford Regional Dean of the College of Medicine, when he nominated the program for the award.
Rosenberger is the founding director of the "RNURSING" concentration, which helps advanced practice nursing students develop the specialized skills for practicing in rural settings. It was first offered to DNP students at the Rockford campus in 2016 and was made available to DNP students at all six UIC Nursing campuses a year later.
In early 2021, Rosenberger and counterparts in the colleges of Medicine and Pharmacy conducted a mixed-methods program evaluation—collecting quantitative and qualitative data—and found that students from the three colleges benefitted from, and were satisfied with, the interprofessional education and collaborative practice offered in the program. The study findings were published in May in the Journal of Nursing Education and Practice.
Modified on January 31, 2022