Sabina Dambrauskas: Scholarship fuels future midwives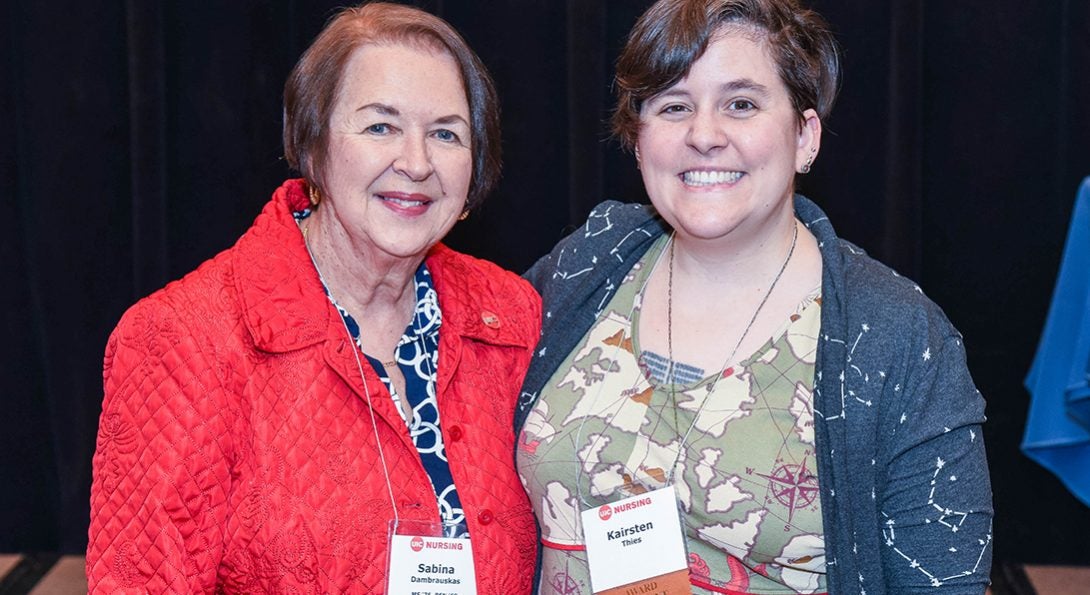 body copy
Sabina Dambrauskas, MS '76, BSN '68, remembers how financial assistance kept her afloat while she was training to become a nurse-midwife. State and federal grants made it possible for her to go to school full-time without taking out loans and she went on to a fulfilling, 40-year career, becoming a leader in the profession.
She knows many of those grant programs no longer exist. Thus, she created the Sabina Dambrauskas Midwifery Scholarship, in an effort to ensure that midwifery students have the support they need to pursue degrees in a field oft-cited as key to reducing costs and improving maternal outcomes.
For Kairsten Thies, DNP '18, a recent recipient of the Dambrauskas scholarship, the financial support meant she could take out a smaller amount in loans. That was critical, especially when she had a baby and juggled being a first-time mom and student.
"The experience fueled my passion for the field," she says. "But at the same time, having a baby and starting my clinical rotations meant I couldn't work full-time. This had a drastic impact on our family's finances, and I appreciated the scholarship assistance even more."
After graduation, Thies was "very proud" to accept a job as a midwife at a Federally Qualified Health Center.
Modified on August 15, 2019