Three faculty earn recognition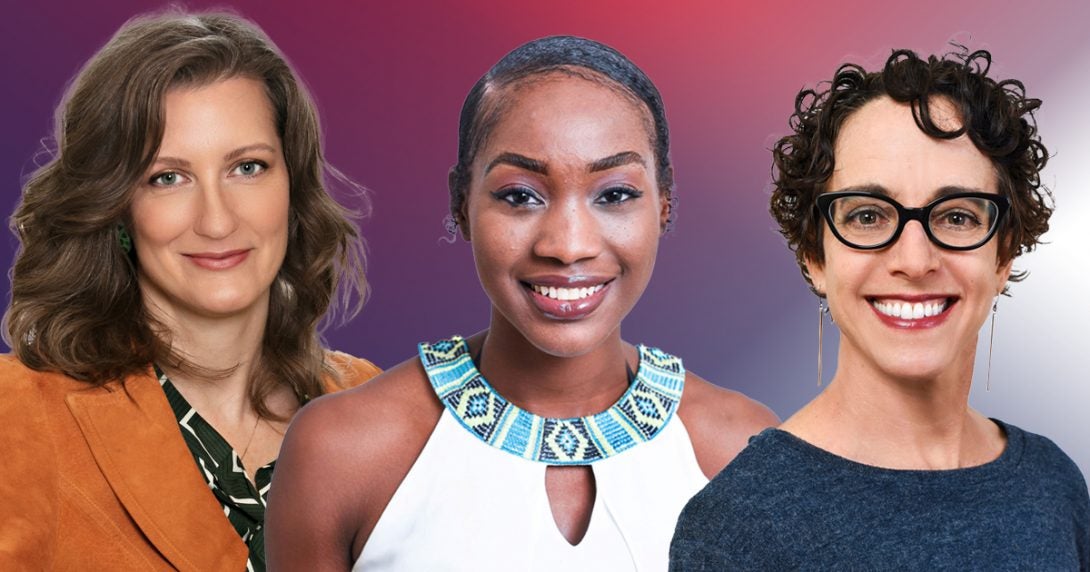 Two UIC College of Nursing faculty were selected for the 2021-2022 UIC Teaching Recognition Program award and a third was selected for a competitive fellowship program on health equity.
Rebecca Singer, DNP '18, RN, clinical assistant professor, department of population health nursing science, and Julienne Rutherford, PhD, associate professor, department of human development nursing science, both received the UIC Teaching Recognition Program award. The award, from the Office of the Provost and Vice Chancellor for Academic Affairs, offers a $1,500 increment to the base salary of faculty who have documented their teaching excellence over the past three academic years.
Ariel Smith, PhD, RN, assistant professor, was selected to join the 2022 Sinai Urban Health Institute Equity Research Fellows program. The program is designed to strengthen research and collaboration among scientists and universities who share a focus on improving health equity in Chicago and beyond. Smith, whose research program focuses on violence and suicide prevention among minority youth, will collaborate weekly with team members on manuscripts, proposals and other projects that advance health equity.
Modified on January 14, 2022