Tina Dibofo
BSN student, Springfield
body copy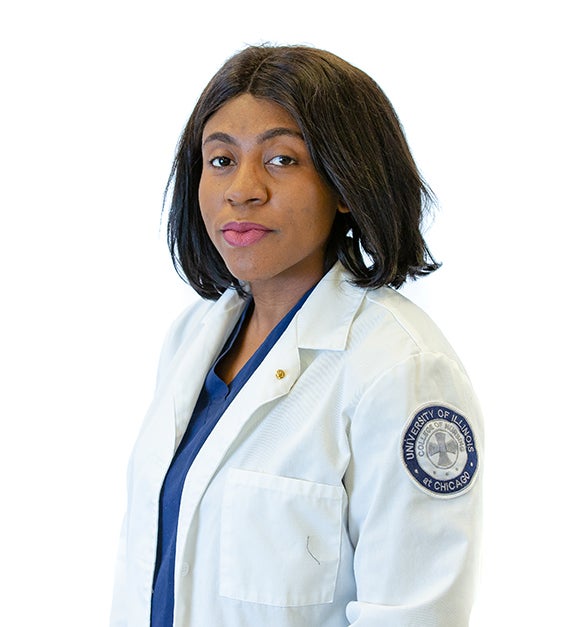 I was born in the Democratic Republic of Congo, formerly known as Zaire, and I came to the U.S. in 2010 at age 20 after winning a spot through the green card lottery.
We struggled a lot growing up. I was the youngest of seven siblings. My mother was a nurse and my father was a mechanic. Sometimes we would come home from school hungry and there would be no food to eat. We had to wait until my dad came home with money so we could purchase food and prepare our meals.
School was not free and we had to pay for kindergarten through college. I had to help my mother with tuition because there were so many of us in school. I came up with the idea of selling homemade dolls that were called Bana Bitendi. The dolls were popular but not everyone knew how to make them. I started selling them at school for .50 to .75 cents each. I made a good profit and helped with tuition.
I knew I wasn't going to be able to afford to go to college in the Congo. I told myself that when I got to the U.S., I was going to learn English and go to college. I was going to be a nurse.
The only person that I knew in the U.S. was my cousin, who lived in Springfield. I got a job working as meatpacker for a year-and-a-half. Here, the harder you work, the more money you make. Back home, you can work yourself to death and still not have anything at the end of the day.
I got pregnant and when my daughter was four months old, enrolled in an English class at Lincoln Land Community College. Then, I got my certified nursing assistant license and started working at Memorial Hospital.
When I got the email about UIC starting a nursing program in Springfield, I was excited but didn't know if I could do it because I had to take so many required courses. After two years, I completed all my courses and got admitted. I also joined the National Guard to help pay for school.
My fascination with nursing came from watching my mother who was a nurse for 40 years in the Democratic Republic of Congo. She was the only nurse in her unit at the clinic. She was really dedicated, compassionate and she had love for what she was doing. I knew I wanted to do that. I wanted to be like her.
Modified on April 19, 2019