Two UIC Nursing students named as Jonas Scholars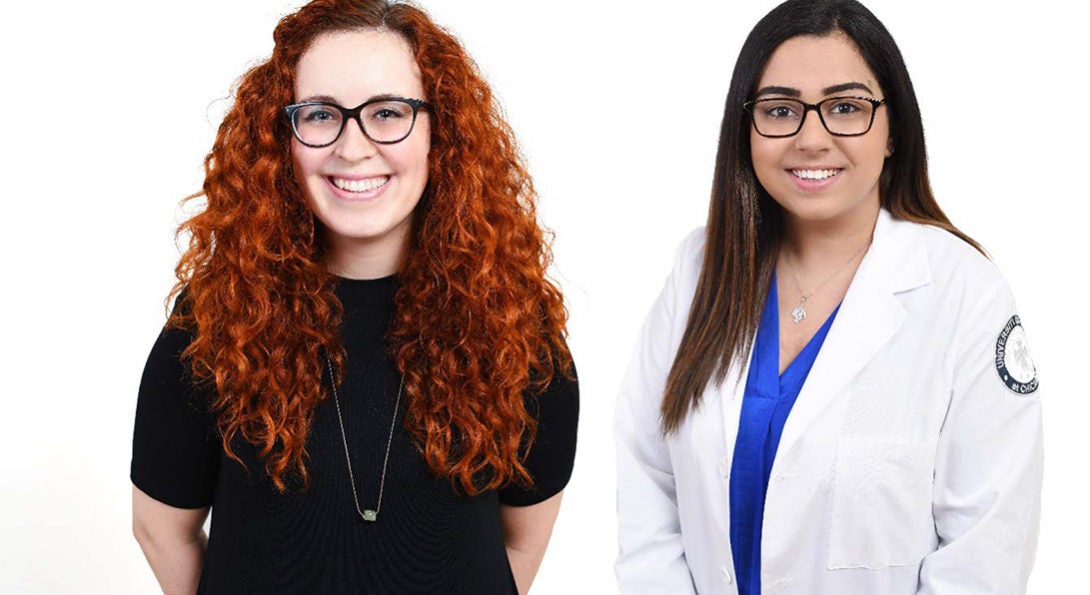 PhD students Susan Hovers and Sara Mithani are among 200 scholars nationwide in the 2018-19 cohort
The University of Illinois at Chicago College of Nursing is proud to announce it has been awarded a new grant of $20,000 from Jonas Philanthropies, a leading national philanthropic funder of graduate nursing education. Matched by $20,000 of its own monies, the grant will fund the scholarships of two doctoral nursing students in 2018.
"Our nursing students are our future nurse leaders," said Terri Weaver, PhD, RN, FAAN, ATSF, dean of the UIC College of Nursing. "We are pleased to partner with Jonas Philanthropies in making this investment in our doctoral students, which is also an investment in the future of healthcare in our nation."
The UIC College of Nursing Jonas Nurse Scholars, Susan Hovers and Sara Mithani, are part of the new 2018-2020 cohort of more than 200 Scholars pursuing PhD, DNP or EdD degrees at 92 universities across the country. Both Hovers and Mithani are PhD students whose work is focused on chronic health.
Hovers is examining the role of the microbiome in the development of graft versus host disease after a bone marrow transplant, as well as the development of associated symptoms and the impact on quality of life.
Mithani, who is also a Graduate Partnership Program fellow at the National Institutes of Health,  is interested in understanding the physiologic and neurological alterations in civilian and military populations who suffer from brain injury.
They join more than 1,000 Jonas Scholar alumni representing 157 universities across all 50 states.
"Each year, we grow more in awe of all our Jonas Scholars have achieved. It is with great honor that we welcome and celebrate this new cohort of nurse leaders," said Donald Jonas, who co-founded Jonas Philanthropies with his wife Barbara Jonas. "With more than 1,200 Jonas Scholars to date who are committed to meeting the greatest health needs of our time, we look forward to continuing our work with our partner nursing schools and expanding our impact to advance care for the country's most vulnerable populations."
As a grant recipient, the UIC College of Nursing joins Jonas Philanthropies' efforts to improve the quality of healthcare by investing in nursing scholars whose research and clinical foci specifically address our nation's most urgent needs. The grant will empower and support nursing students with financial assistance, leadership development and networking to expand the pipeline of future nursing faculty, researchers and advanced practice nurses.
Modified on November 28, 2018