U.S. News ranking: BSN program No. 9 in nation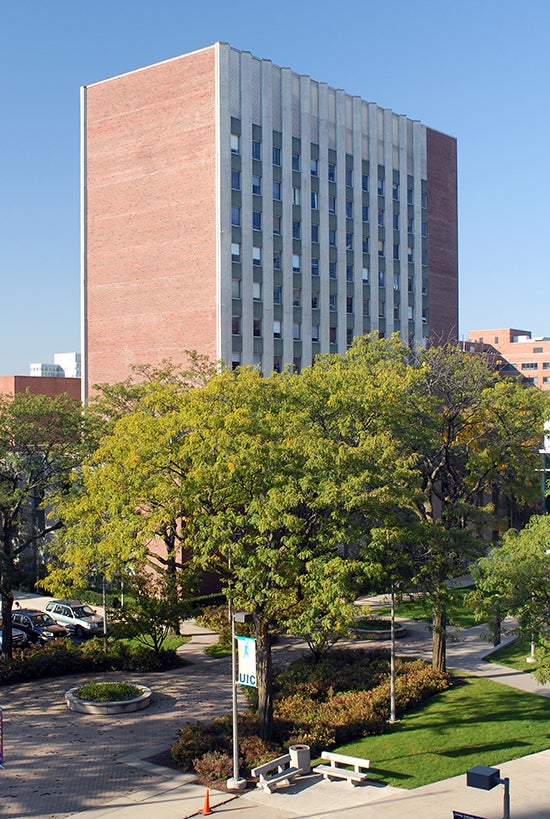 The UIC College of Nursing Bachelor of Science in Nursing program was ranked No. 9 among undergraduate nursing programs in the nation in U.S. News & World Report's 2022-2023 Best Colleges rankings, released earlier this month.
It was a jump of 10 spots from last year, which was the first time the publication ranked undergraduate nursing programs.
UIC Nursing's BSN program was the highest ranked in the state, tying for the ninth spot with five other schools, including only one other in the Midwest: University of Iowa.
"I'm proud to be recognized for the work we do preparing our bachelor's degree students to be leaders in nursing practice," says Dean Eileen Collins, PhD, RN, FAAN, ATSF. "But we don't rest on reputation alone. Our program is committed to the very highest standards in nursing education, with state-of-the art simulation labs, robust clinical placements, talented faculty, and a commitment to equity, diversity and inclusion."
UIC Nursing has three BSN degree-granting campuses across the state of Illinois, with programs offered in Chicago, Urbana and Springfield. More than 300 BSN students graduate from the program each year, providing a pool of well-qualified nurses for the entire state and beyond.
In addition to UIC Nursing, other U.S. News & World Report rankings of the University of Illinois Chicago were:
Tied for No. 42 among public national universities
No. 11 for social mobility, a category that measures the extent schools enrolled and graduated students who receive federal Pell grants, which are given to students whose total family incomes are less than $50,000 annually.
Tied for No. 23 for ethnic diversity, which identifies colleges where students are most likely to encounter undergraduates from racial or ethnic groups different than their own, UIC ranked in a tie for 23rd.
Tied for No. 37 in economic diversity, a category that highlights schools with the largest percentage of undergraduates receiving federal Pell grants.
No. 45 in least debt, a new category that considers whose students graduated carrying the lightest debt load.