U.S. News ranks RN to BSN program No. 3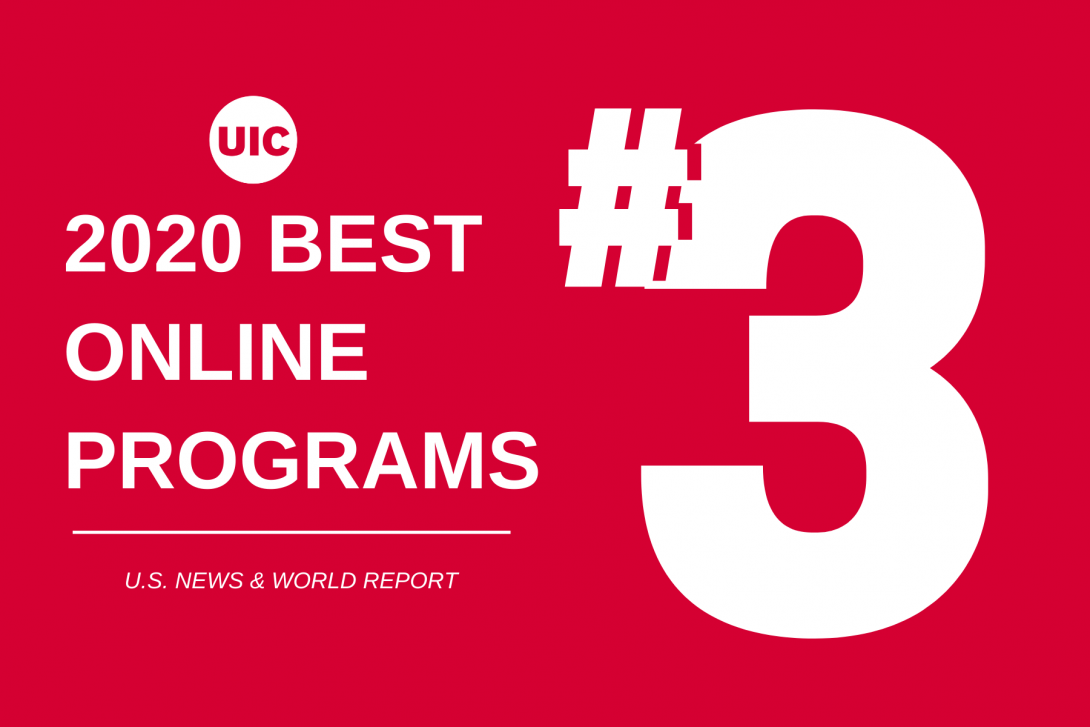 The UIC College of Nursing RN to BSN Degree Completion program climbed to the No. 3 spot in the 2020 U.S. News & World Report Best Online Program rankings.
The RN to BSN program is designed for students who are already practicing registered nurses and seeking to advance their education with a bachelor's degree. It's fully online, allowing students the flexibility to continue working while getting access to the same high-quality BSN program as traditional students.
"It's gratifying that our evidence-based curriculum, problem-based course design, dedicated, expert faculty, and committed students are once again being recognized by such a high ranking from U.S. News & World Report," said Catherine Tredway, MBA, MS '97, RN, RN to BSN program director and clinical instructor.
UIC's strong RN to BSN program is especially critical given an industrywide push for more nurses to be bachelor's-degree prepared. The Institute of Medicine called for at least 80% of the nursing workforce to be made up of RNs with a bachelor's degree by 2020.
The RN to BSN program was ranked No. 3 with two other UIC online programs, health information management and business administration. All three rose from the No. 5 in 2019 and No. 15 in 2018.
"For the eighth consecutive year, UIC has ranked among the nation's top institutions for online bachelor's programs by U.S. News and World Report," said Susan Poser, provost and vice chancellor for academic affairs at UIC. "UIC is committed to increasing access to quality online options for working professionals who cannot get to campus. Our faculty and staff's dedication to student success is reflected in UIC's number three ranking."
U.S. News & World Report ranked 353 schools with online programs based on criteria including engagement, student services and technologies, faculty credentials and training, and expert opinion.
Modified on January 27, 2020