UIC Nursing programs climb in U.S. News rankings
UIC Nursing programs climb in U.S. News rankings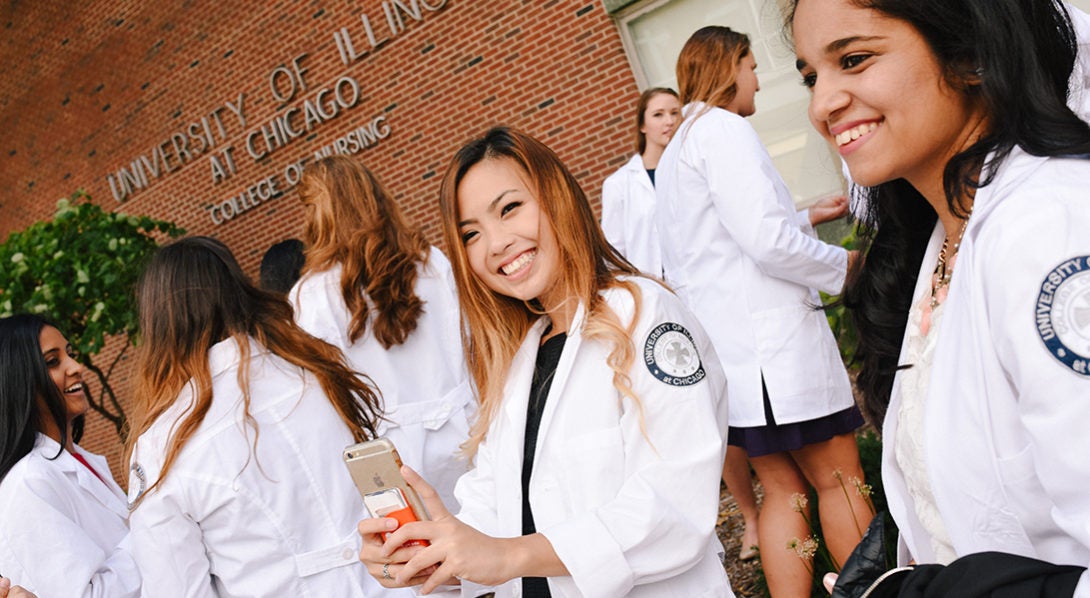 UIC's College of Nursing doctor of nursing practice program climbed three spots to a ranking of No. 12 in U.S. News & World Report's Best Graduate Schools of 2019, making it the top program among public Midwestern universities in the publication's annual rankings, released on Mar. 20
UIC Nursing's master of science program also improved, rising to the No. 18 spot from No. 20 in last year's rankings.
"These rankings factor into the decision-making of many students trying to identify the best nursing programs," said Catherine Vincent, the College of Nursing's associate dean for academic affairs.
"We're ready and eager to validate for those students everything our high rank implies: the rigor of our academic programs and specialties; the breadth of our clinical experiences; the stellar faculty who facilitate students' development as leaders; and the world-class researchers who are discovering new knowledge for better health care outcomes."
The rankings included 296 nursing master's programs and 203 Doctor of Nursing Practice programs and were based on a weighted average of 14 indicators, including research activity, program selectivity, faculty resources and credentials and the ratings of academic peers.
Among nurse specialties, the UIC College of Nursing was ranked:
No. 4 for Nursing Administration
No. 12 for Nurse Practitioner: Family
No. 12 for Nurse Practitioner: Psychiatric/Mental Health
No. 13 for Nurse Practitioner: Adult/Gerontology, Acute Care
The college's DNP program in midwifery is also ranked No. 10 in the nation based on last year's list. U.S. News & World Report did not review and re-rank midwifery programs for 2019.
The rankings are intended to help prospective professional and graduate students research academic programs at different institutions and evaluate the potential return on their investment.
Modified on September 21, 2018