Urbana students make news with charitable project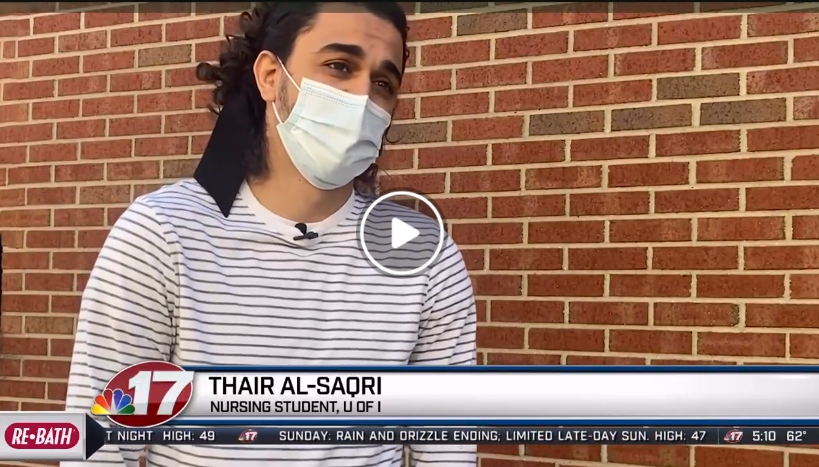 The Graduate Student Nurses Organization (GSNO) at the UIC Nursing-Urbana Campus distributed clothes and food items to those experiencing homelessness in the Urbana-Champaign area this season. The Nov. 20 event followed a monthlong drive in which the student group, joined by UIUC students preparing to apply to the nursing program, collected $750 and donations of warm clothing, outerwear and blankets.
All in all, they distributed several hundred food items and dozens of jackets and blankets. Local news station WAND-TV was there to capture it.
"I felt like we really needed a little light in everything that's going on right now," said student Thair Al-Saqri, GSNO volunteer coordinator, when interviewed by the reporter. "We saw so many smiles on people's faces today."
"I am very proud of the members of GSNO," said Urbana faculty member Alisha Betka, DNP '19, RN, CHSE. "This is an incredible service to our community."
Modified on December 01, 2020