Diabetes Interest Group
Supporting scientific discovery that promotes the health of persons living with or at-risk for diabetes
The Diabetes Interest Group was established in 2014 are as follows to achieve the following goals:
Support innovative diabetes research within the UIC College of Nursing
Raise awareness of the importance of diabetes research
Promote interdisciplinary collaborations within UIC and the larger diabetes community
Enhance scholarly and research activity related to diabetes
Enhance diabetes research, education and training opportunities for student
Lauretta Quinn
Clinical Professor
Cynthia Fritschi
Associate Professor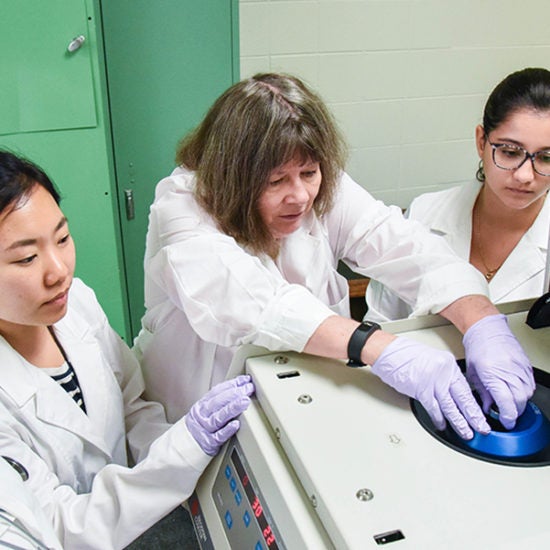 Quinn inspired to strive for artificial pancreas Heading link
Every summer for some 30 years, world-class diabetes researcher Laurie Quinn has been spending a week or longer at Camp Duncan YMCA in suburban Ingleside, Illinois. It's an American Diabetes Association camp for children, and it helped spark her interest in diabetes as an master's student in 1980. Now, she says, her volunteer work there keeps her focused on the purpose of her groundbreaking research, striding toward development of the first-ever completely automated artificial pancreas.
Read the full story