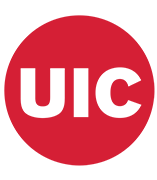 Kimberly Simpson, MSN, RN, CADC, LPC
Clinical Instructor
Department of Population Health Nursing Science
Contact
Address:
625 S. Wright St., MC 313, Suite 201, Champaign, IL 61820
Office Phone:
Email:
About
Kim received her BSN from St. Olaf College in Northfield, MN.  She began her  nursing career in mother baby care and taught Lamaze Childbirth Education classes for 25 years. After receiving her MSN in Psychiatric/Mental Health Nursing from Indiana University/Purdue University at Indianapolis, she has been active in Mental Health Nursing the past 28 years as a classroom and clinical instructor and has worked as a Family Counselor and a Substance Abuse Counselor. She developed a creative nursing elective: "Using the Arts in Healthcare" and continues to integrate The Arts in her teaching and practice.  Kim is an active volunteer and board member of a local ministry for the homeless: CUathome.
Kim is the Urbana Campus Mental Health Nursing Coordinator for the BSN program and the Grad Entry Program. She also teaches the Pediatric clinical in the schools and the Leadership clinical  in the BSN Program, as well as NUPR520 the Synthesis Practicum for the Grad Entry students.
Licensures and Certifications
Registered Nurse (RN), Certified Alcohol and Drug Counselor (CADC) and Licensed Professional Counselor (LPC)
Professional Memberships
American Psychiatric Nurses Association (APNA)