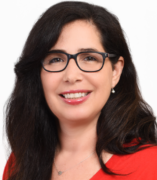 Susan Kilroy, PhD, RN, CHSE
Clinical Assistant Professor
Director of the Clinical Learning Resource Center, M. Christine Schwartz Experiential Learning and Simulation Laboratory
Department of Human Development Nursing Science
Contact
Building & Room:
510 NURS
Address:
845 S. Damen Ave., MC 802, Chicago, IL 60612
Office Phone:
Email:
About
Susan Kilroy, the Director of the Simulation labs at six UIC campuses, is a certified healthcare simulation educator (CHSE), and leader of UIC's Multisite Nursing Simulation Work Group (SWG).  She is a member of the national organizations; Society for Simulation in Healthcare, American Interprofessional Health Collaborative and the Interprofessional Education Steering Committee at the University of Illinois.
Susan is a graduate of the Villanova University as well as a graduate of Gonzaga University with a Masters in Nursing Education.  December 2020 Sue completed her doctorate at the University of Illinois, Chicago and her research focuses on the impact of interprofessional education on pediatric health care professionals' collaborative practice behaviors and patient care.   Susan has a background in pediatric nursing including experience in the Neonatal and Pediatric Intensive Care Units, and the Pediatric Transport Team.
Susan is the Director of the Clinical Learning Resource Center which includes the M. Christine Schwartz Experiential Learning and Simulation Laboratory and Peer Tutor Program.  Susan also directs the Student Success Program which includes Mentor Monday the pre-licensure peer mentoring program  and the peer tutor program for UIC College of Nursing.
Selected Publications
Kilroy, S., Kent, D., Vanderzwan, K, Jones, K., Hiller, A., Reese, C., Woroch, R., & McPherson, S. (2021). Development of a Multisite Nursing Simulation Work Group Focusing on INACSL Standards. Journal of Nursing Education. doi:10.3928/01484834-20210222-08
Burt, L., Kilroy, S. (2021). Nurse Practitioner Student Perceptions of Multi-Modality Telehealth Clinical Course. In Preparation. Nurse Educator.  doi: 10.1097/NNE.0000000000001019
Service to Community
2020 – Present     Mount Saint Mary's University Women's Basketball Team Mentoring Program,  Emmitsburg MD
2020 – Present      PAWS Chicago - Foster Family
2016                          Global Volunteers, Educator, English as a Second Language, Monopoli Italy
2012                          Brothers of St. Charles of Lawanga- School and Clinic, Educator, Nairobi, Kenya
Notable Honors
2020, Pinnacle Nurse Leader: Honoring Extraordinary Nursing Leadership, University of Illinois Chicago, IL, Power of Nursing Leadership Conference
Education
December 2020 PhD, Nursing Science, University of Illinois at Chicago, Chicago, IL
Dissertation Title: Identifying Contributing Factors Impacting Pediatric
Professionals' Self-reported Collaborative Practice Behaviors.
May 2012 Masters' of Nursing Education, Gonzaga University Spokane, WA
July 1995 Bachelor of Science in Nursing, Villanova University, Villanova, PA
May 1988 Bachelor of Science in Business, Mount Saint Mary's College, Emmitsburg, MD
Licensures and Certifications
State of Illinois Registered Professional Nurse
Society for Simulation in Healthcare Certified Healthcare Simulation Educator
American Heart Association CPR for the Professional Certified
Agency for Healthcare Research and Quality Certified Team STEPPS Trainer
Professional Memberships
Society for Simulation in Health Care (SSH)
College Reading and Learning Association (CRLA)
Institute for Healthcare Improvement Open School (IHI)
Sigma Global Nursing Excellence (SIGMA)
American Interprofessional Health Collaborative (AIHC)
National League for Nursing (NLN)
Selected Presentations
2021 - Kilroy, S., Bielanski, D. Identifying Contributing Factors for Health Care Professionals'
Self-reported Collaborative Practice Behaviors, Abstract Presentation, completed study.
Deliver at International Meeting on Simulation in Healthcare (Invited to present IMSH Jan. 2021) changed to Virtual Event, IMSH Delivers: Bringing Learning to Life.
2021 - Shah, A., Keehn, M.,  Kilroy, S.,  Thorton, J.,Tozer, C. Professional Poster Presentation, Survey of DNP Student Experience in Interprofessional Education and Practice. Poster presentation at (IPE) Nexus Summit (September 2021).
2019 - Borgers, F., Kilroy, S., Richert, J. Designing Innovative High Quality Foundational
Interprofessional Curriculum that Meets Best Practice Accreditation Standards, delivered at International NEXUS Summit, (August 2019) Minneapolis MI.