Commencement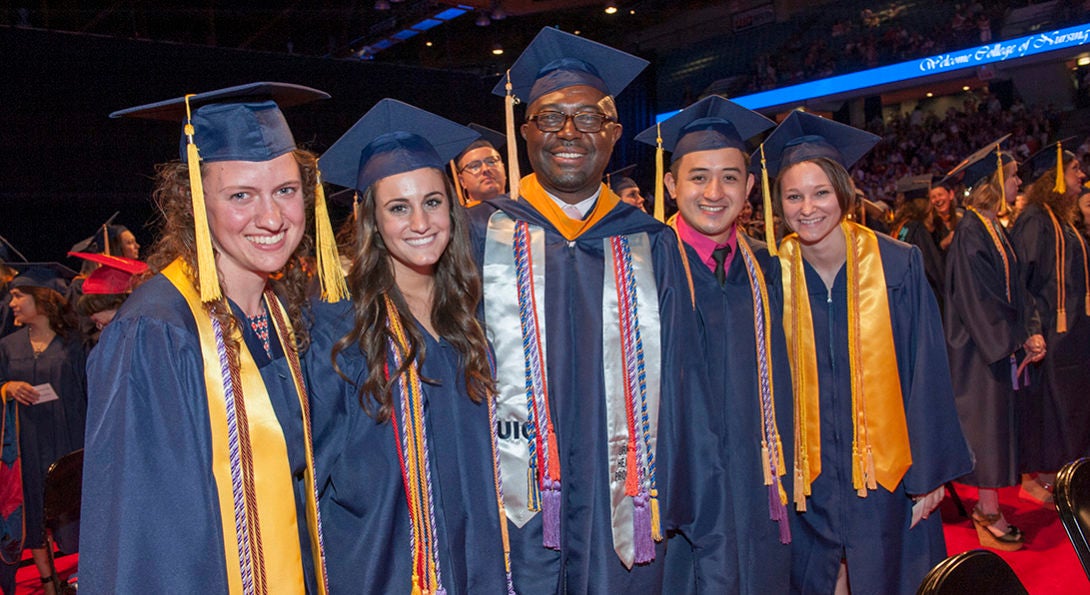 Congratulations to all current and future graduates from the College of Nursing!
Copy
The University of Illinois at Chicago hosts commencement ceremonies twice each year.
DECEMBER: At the end of the fall term, graduates from the previous summer and fall semester are honored in two ceremonies—one for undergraduate students and one for graduate students—from all UIC programs.
MAY: At the end of the spring term, all spring graduates are honored at a ceremony specific to the College of Nursing
Graduates may only attend the ceremony that aligns with their degree-completion term.
Fall commencement ceremonies will be held on Dec. 15, 2018, at the UIC Pavilion.
All details for these events are coordinated and communicated by UIC's Office of the Vice Chancellor for Student Affairs. Visit the comprehensive commencement website for everything you need to know.