Master of Science in Nursing for non-RNs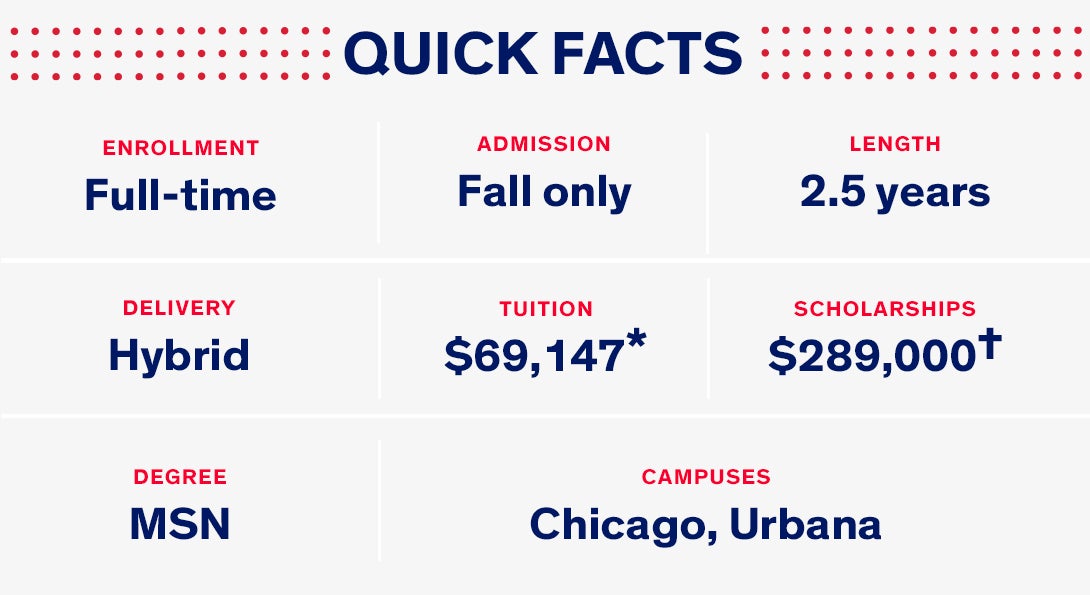 This graduate-entry program is for non-nurses who have a bachelor's degree in another field and now wish to enter the nursing profession at an advanced level.
Admission: Fall only
The Master of Science in Nursing (MSN)–Graduate-Entry program prepares non-nurses to sit for the RN licensure exam, then go on to work as advanced generalist nurses who act as care coordinators for a group of patients while providing direct care in complex cases. They are able to synthesize knowledge from nursing and related disciplines, to improve healthcare by assuming leadership roles, and to contribute to the advancement of the profession.
**Please note some deadline exceptions may apply for our active military applicants. If you are active military, please reach out to congradapply@uic.edu if you have any questions.