Equity and Inclusion at the UIC College of Nursing
The UIC College of Nursing wants to make clear: There is no room for racism in our institution; in our profession; in healthcare; in our country, our neighborhoods, schools or workplaces; nor in any dimension of society. Our College of Nursing is committed to condemning racism in all its forms and supporting education, policies and practices that advocate for equity and social justice for all people.
One college, six campuses
The UIC College of Nursing boasts six campuses in Northern and Central Illinois. There's probably one near you.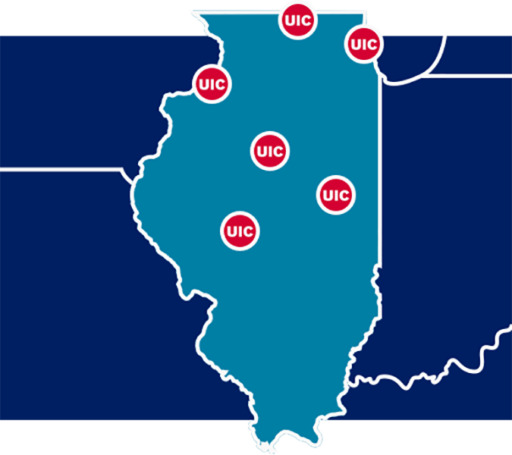 Meet our faculty
Experts who turn science into solutions in classrooms, labs, practice settings and communities