Alumni Mentor Program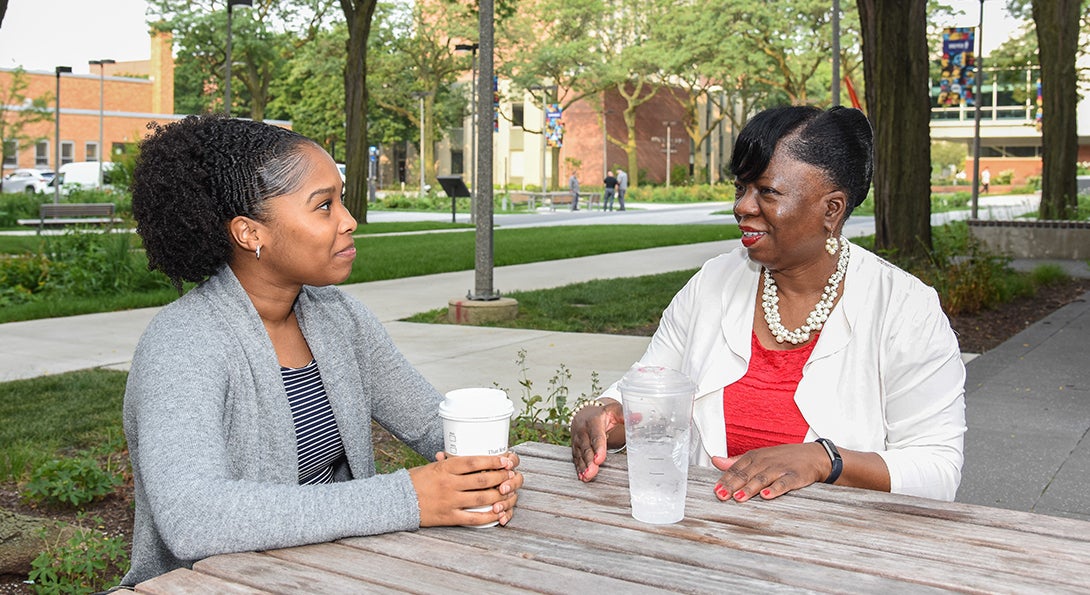 Mentorship can change your career. We're connecting successful alumni with those who are just getting started to ensure every UIC-educated nurse has the tools to lead.
When the UIC College of Nursing surveyed alumni in January 2017, we were happy to see that nearly 40 percent said they would be interested in a mentorship program. So we got right on it.
Launched in July 2019, the UIC College of Nursing Alumni Mentor Program's purpose is to connect mid-career and seasoned alumni with early-career alumni. Mentors will share advice and information about areas of practice, navigating career paths, building networks, increasing self-confidence, honing leadership skills and other issues relevant to career advancement.
Why join?
It's simple. Mentored employees have been found to receive higher compensation, more promotions and feel more committed to their careers. On the flip side, mentors get a boost, too, reporting greater job satisfaction and commitment to their organization.
Not sure you're ready to be a strong mentor or mentee? Check out our tips and suggestions to make it a successful relationship.